Hokkaido is popular among tourists from home and abroad. Besides being able to enjoy various leisure activities in the midst of nature, you can taste great food with fresh ingredients from the ocean and the mountains. Hokkaido is an ideal destination for both leisure travelers and foodies. Noboribetsu Onsen in Hokkaido is one of the top hot springs in Japan. Let's enjoy the onsen boasting a natural spring that produces 10,000 tons of hot water a day!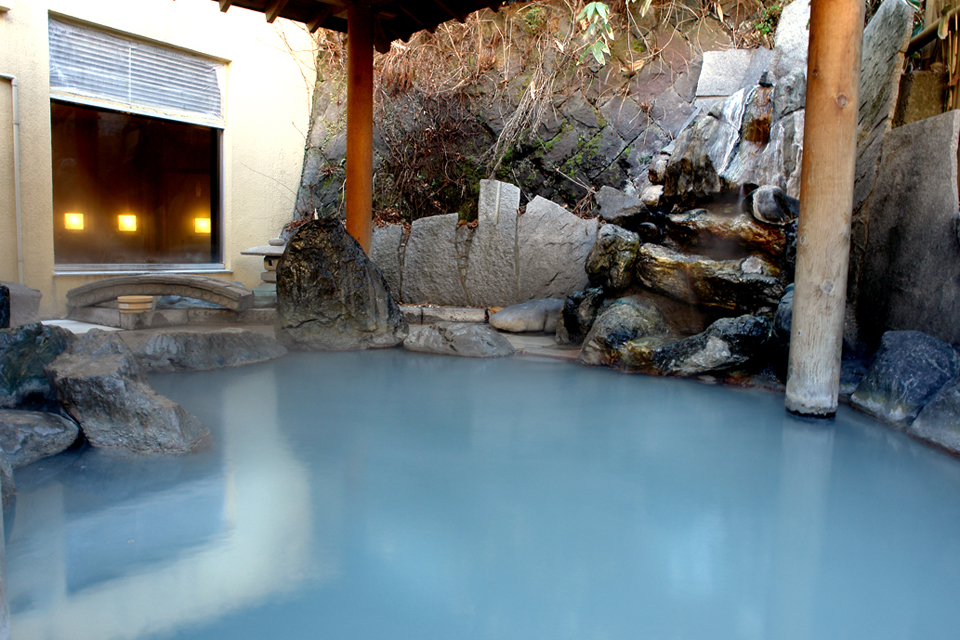 Kiyomizuya is located a little distance away from the main town area and is an accommodation with a tranquil atmosphere. This Japanese-style ryokan has a history of more than half a century in Noboribetsu and always strives to provide the best Japanese style hospitality to their guests. The guests can enjoy the hot springs in a hinoki bath or an open-air bath with hot water flowing in direct from the source. The rooms are pure Japanese style guest rooms, and you can also have your meals served in your room. Since Kiyomizuya was originally founded as a restaurant, it has a great reputation in providing wonderful Japanese dishes with plenty of seasonal ingredients like fresh seafood from the fishing port nearby. This accommodation is highly recommended for couples, groups and families looking for a relaxing stay.
■ Access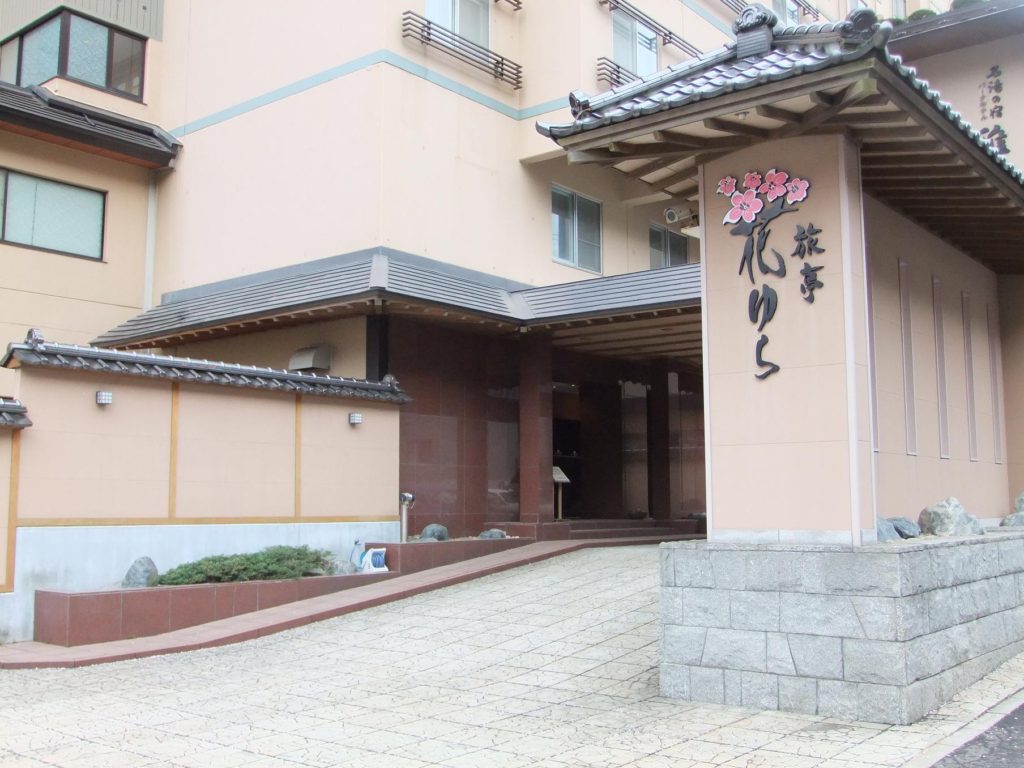 Hanayura has a variety of guest rooms you can choose from, including Japanese-style rooms, rooms with outdoor baths, and western style rooms with beds. In the large public baths, there is an outdoor bath with a design that utilize stone and hinoki wood. The meals created using seasonal ingredients from the sea and the mountains are served in dining rooms that ensure privacy for the guests. This ryokan is recommended for families and groups as it has many guest rooms and also have some large rooms available. (Rooms are subject to availability)
■ Access: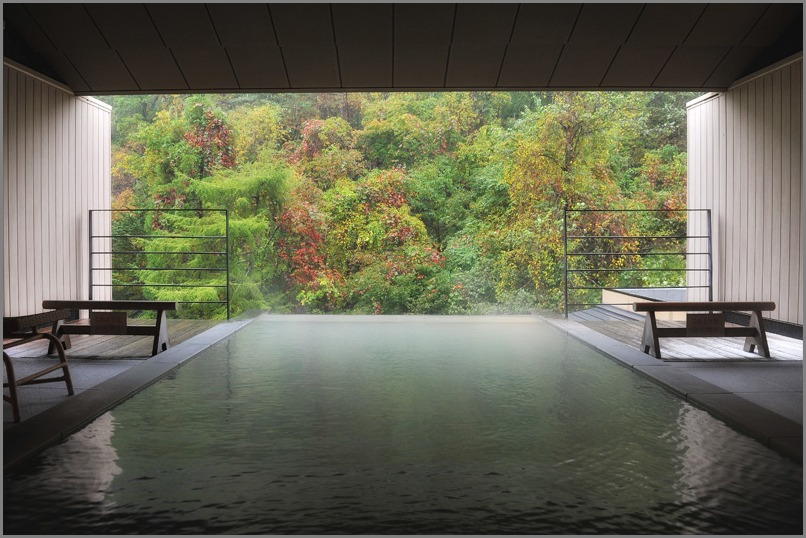 Takinoya is a luxury ryokan accommodation in Noboribetsu Onsen that is always difficult to find a room available. It also has a well-kept Japanese style garden in the premises. There is an exclusive bridge connecting this ryokan with the main onsen town area, so you can experience a sense of privacy when you go for a walk. You can choose from 7 types of guest rooms, mostly Japanese style rooms with a modern twist, and some rooms have an outdoor bath for your exclusive use. Your dinner of modern Japanese kaiseki cuisine will be served in private dining rooms with garden view. The menu is a feast for the eyes as well as a display of wonderful seasonal ingredients from the region. This is an accommodation that allows you to truly relax while being surrounded by nature.
■ Access
4. Noboribetsu's Specialty Gourmet
Noboribetsu Onsen's hot spring is mainly produced in Jigokudani (Hell Valley). Jigokudani has a legend that states that "The lid of the pot will open and the Great King Enma and his ogres will descend on Noboribetsu Onsen". Those ogres are called Yukijin (Hot Water Gods). Many food and souvenirs in Noboribetsu are based on the Yukijin legend. In addition to regular onsen town sweets and every day food that locals love, you can also enjoy great fresh seafood here in Noboribetsu.
■ Ogre Souvenirs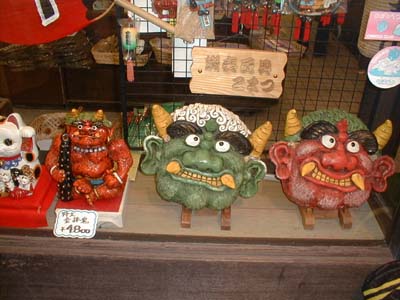 There are some great souvenir ideas in Noboribetsu, such as Yukijin tenugui (large handkerchiefs) and T-shirts and other Japanese style goodies. Cute stuffed toys and figurines shaped like an ogre is popular souvenir choice for ladies and children. In Noboribetsu Onsen Sengen Park, you can see some sculptures of ogre's metal clubs on display.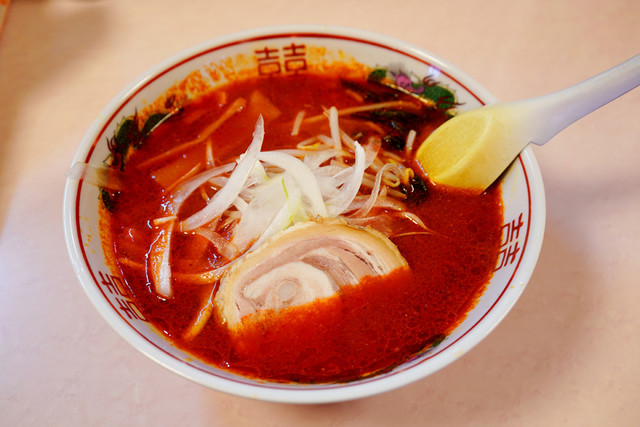 This ramen shop is where Noboribetsu's famous Curry Ramen originated. It is a unique ramen with an exquisite combination of curry and ramen soup that you can only taste at this location. Other unique items on the menu include extra-spicy Enma Ramen and Hell Ramen. Why don't you try a bowl whether you like ramen or not?
5. Access from major cities
From Chitose Airport
From Chitose Airport (by car) – 81.5 km, 1 hour
From Chitose Airport (by train) – 2 hours 15 minutes
From Sapporo
From Sapporo (by car) – 119 km, 1 hour 40 minutes
From Sapporo (by train) – 1 hour 55 minutes
From Hakodate
From Hakodate (by car) – 198 km, 2 hours 45 minutes
From Hakodate Station (by train, limited express) – 3 hours
6. About Noboribetsu Onsen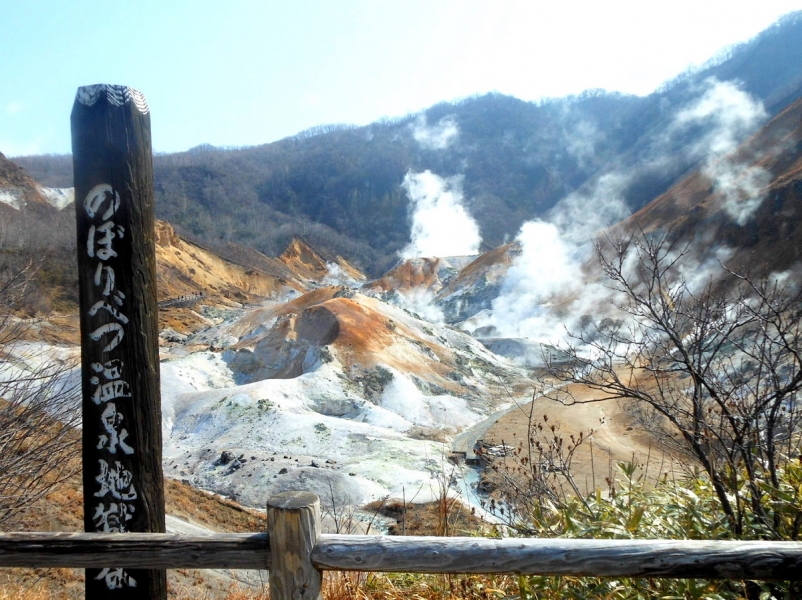 · This is a hot spring that has been open since the Edo era, about 400 years ago.
· Noboribetsu Onsen produces 10,000 tons of hot water a day, 3000 liters per minute. Since 9 different types of hot spring water are produced, Noboribetsu is often called " department store of hot springs".
· Jigokudani, which is also a sightseeing spot is the largest source of Noboribetsu Onsen water.
· The onsen water type includes sulfur spring, sodium bicarbonate spring, radium spring, chloride spring and acidic iron spring.
· "Noboribetsu Hell Festival" and "Noboribetsu Onsen Festival" are held every year and uses the Yukijin (Hot Water God) as a motif.
There are many statues of ogres all around town.
· There is an umbrella rental service at tourist information office, souvenir shops and hotels in the onsen town.