Arima Onsen is a famous hot spring resort in the Kansai area. Known as one of Japan's three oldest hot springs with the highest quality onsen water, Arima is a onsen town with a very long history and tradition. Located along the mountain stream in Rokko Mountains in Kobe at an altitude of 350 to 500 meters, you can experience traditional Japanese style townscape surrounded by rich nature. In recent years, the number of members only resorts have increased, and Arima Onsen has been gaining more and more attention as a luxury onsen town.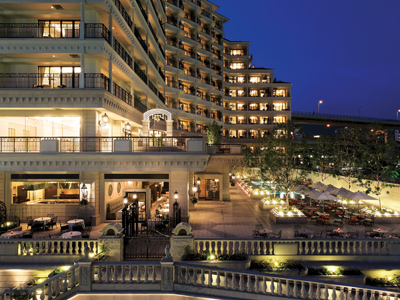 Kinzan is a ryotei style (Japanese traditional restaurant) ryokan accommodation with a tranquil atmosphere, often used for business as well as holidays. Their restaurant is famous for serving wonderful Kyoto-style kaiseki dishes using only the freshest seasonal ingredients. Here you can enjoy food that is not only healthy but makes the best of the ingredients available. There is an outdoor bath complete with Kinsen (gold hot spring), which the name stems from its unique caramel color. Kinsen is Japan's oldest hot spring that you can only experience in Arima. The guests at Kinzan can have the ultimate onsen experience, such as well-kept Japanese rooms with tatami flooring and the best customer service that ryokans are renowned for. As children below elementary school age are not allowed, this ryokan is recommended for couples or groups who want to spend an intimate holiday at Arima.
■ Access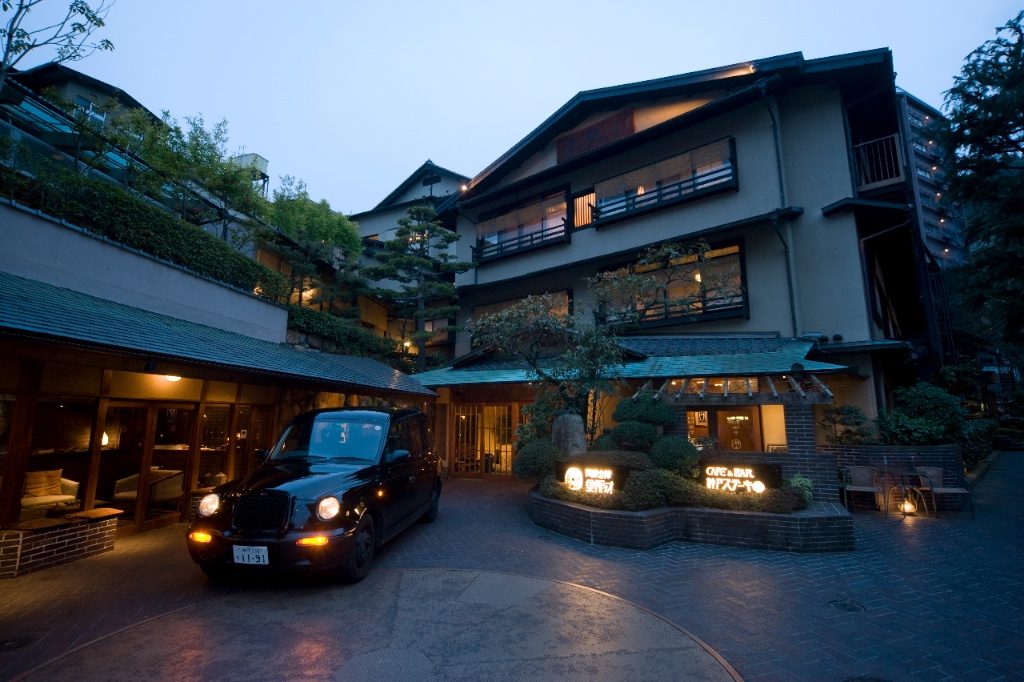 Tocen Goshobo is a prestigious onsen accommodation where many leading Japanese writers of the past stayed. Here you can relax in a unique, but somewhat nostalgic atmosphere. You can enjoy a truly Japanese scenery at this ryokan, with its Japanese style buildings and gardens. The public bath is a semi open-air bath, and you can recover from fatigue at the Kinsen gold spring unique to Arima while basking in the beautiful rich nature. For meals, you will enjoy Goshobo's original Yamaga cuisine that uses rice farmed under ryokan's management, local Tajima beef (Kobe beef), fresh seafood, and vegetables and wild plants harvested from the mountains.
■ Access: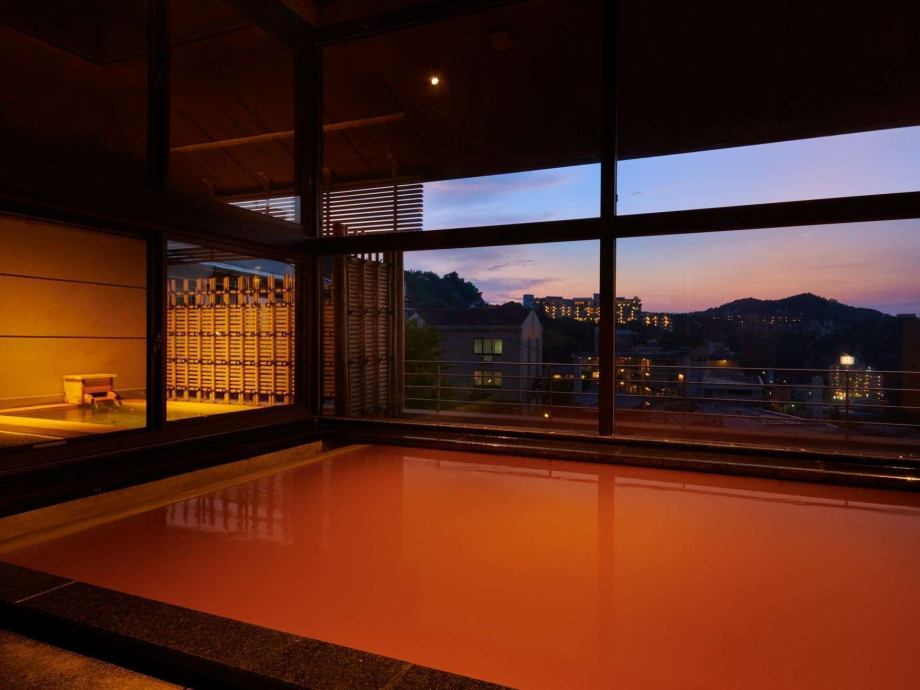 Takayamaso Hanano is a luxury onsen ryokan with a total of only 17 guest rooms, which allows you to cherish your privacy. Located on a hilltop of Arima Onsen, you can spend time at a purely Japanese atmosphere decorated with beautiful flowers and art. If you are not comfortable sleeping in a futon, make sure you request guestrooms with beds in advance. This ryokan is renowned for serving beautiful handmade meals using local seasonal vegetables and beef. Let's order the special course menu to get a full experience. You can enjoy Arima Onsen's unique Kinsen (golden hot spring) in the large open-air public bath. In addition, you can also soak in the other famous type of hot spring in Arima, the radon spring of Ginsen (silver hot spring). This ryokan is also popular among female guests for its day spa facilities. Children younger than 12 years are not allowed in the premises.
■ Access
4. Arima's specialty gourmet
Blessed with the sea and the mountains close by, Arima has access to great variety of ingredients. It is also in an area where you can eat famous Wagyu beef brands, Kobe beef and Tajima beef. You should enjoy a full course Japanese cuisine at your accommodation and explore the onsen town and snack on sweets such as soft serve ice creams and buns, or soba noodles. Arima is also the birthplace of cider (carbonated soda). Let's try and taste the authentic cider while you're here to enjoy the onsen!
■ Tansan Senbei (Carbonated Cracker)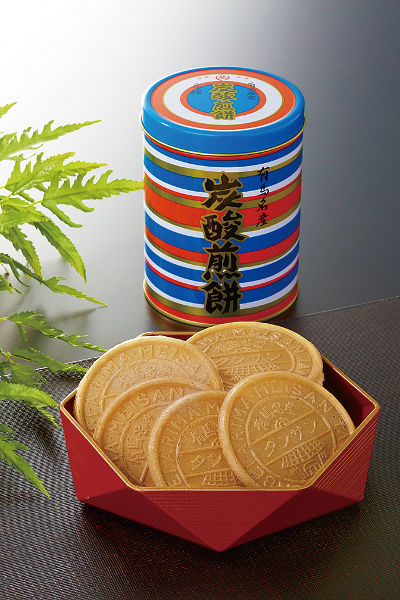 Tansan Senbei is a wafer-thin cracker made by adding sparkling spring water from the hot springs, and it is a specialty product of Hyogo prefecture. There are many different flavors from very sweet to refreshing, depending on the store you go to. Unlike general hard-baked rice crackers, it features a crisp wafer-like texture. It will be a great gift to take back home as a souvenir.
■ Tansan Manju (Carbonated Buns)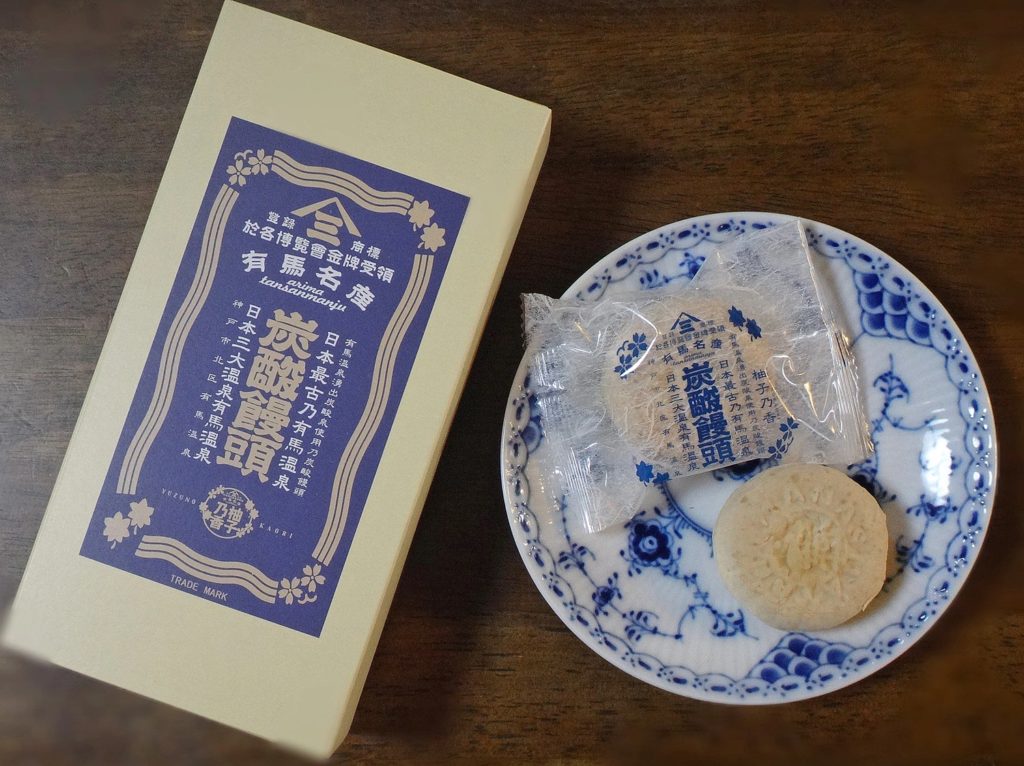 As with Tansan Senbei, these Tansan Manjus are white bean paste wrapped in bun dough containing sparkling carbonated spring water and sugar, and the texture is quite different from ordinary onsen manjus. One of the most famous stores that sell tansan manju is Mitsumori Honpo, which was established more than 120 years ago and also created the tansan senbei (carbonated crackers).
5. Access by car from major cities
From Osaka
From Osaka Station (by car) – 38.5 km, 45 minutes
From Shin-Osaka Station (by car) – 37.3 km, 40 minutes
From Osaka Station (by train) – 1 hour 15 minutes
From Shin-Osaka Station (by train) – 1 hour 15 minutes
From Kobe
From Kobe Station (by car) – 21.3 km, 30 minutes
From Sannomiya Station (by car) – 21.5 km, 25 minutes
From Sannomiya Station (by train) – 45 minutes
From Kobe Station (by train) – 50 minutes
From Kyoto
From Kyoto station (by car) – 68.6 km, 1 hour
From Kyoto Station (by train) – 1 hour 50 minutes
6. About Arima Onsen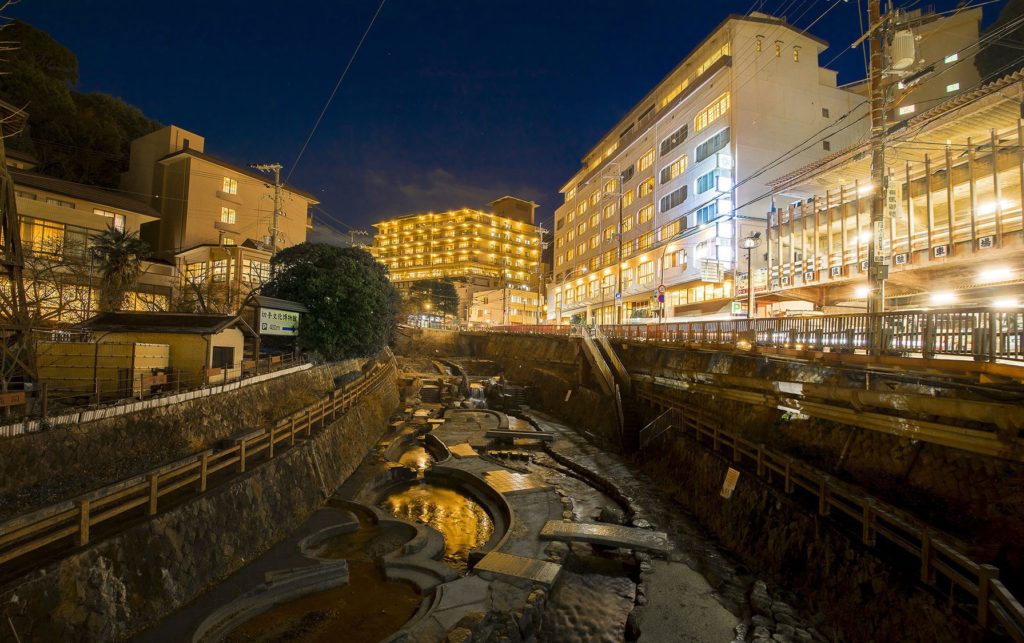 · Arima Onsen dates back to ancient Japan in the year 600's, where it is said that the Emperor at the time stayed for several months.
· During the medieval period, it is said that high priests and famous sengoku warlords visited Arima Onsen to heal wounds sustained from battles.
· Arima Onsen was a highest ranked hot spring in the best onsen ranking created in the Edo period.
· Many cultural figures like Japanese writers and poets visited Arima Onsen to write.
· As the hot spring in Arima is sodium-based water that contains iron, the color of the water is reddish brown.
· Arima Onsen water is said to be effective in treating neuralgia, assists recovery from illness and fatigue, and is good for your skin.