1.What is an airport transfer service?
Airport transfer services are just that. Transfer services that connect the airport to your destination.
As these services are designed for those who fly, you need not worry about carrying around heavy luggage. Plus, the destinations are not limited to your home, as these services can be used to go to stations, hotels or other landmarks.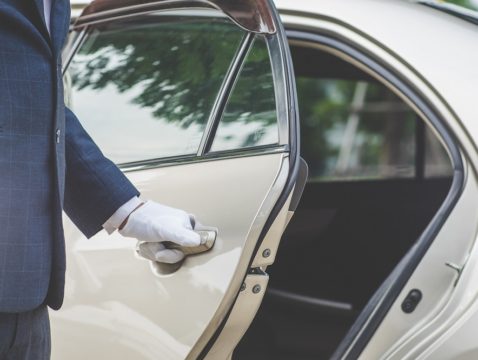 Transfers from the Airport
At the airport, either the driver or the airport attendant with a name board will greet the user at the arrival lobby.
The user will exit through the arrival lobby after clearing quarantine, immigration, baggage pick-up and customs.
The driver or airport attendant will guide you to the transfer vehicle, and you will be on your way to the destination.
Since it's a door-to-door service where the driver will load/unload all of your luggage on to the vehicle, you can travel to your destination safely and comfortably without a worry.
Transfer from specific location to the Airport
Usually, the driver will park at the location specified by the user and wait while standing beside the vehicle like a taxi.
The sales office will send the vehicle details (driver name, emergency contact number and number plate) to the customer one day prior to the booking date, so you can contact the driver in case you can't find the vehicle.
When you aboard the vehicle, the driver will head straight to the airport, so you will have ample time to check your passport and departure terminal information.
The driver will drop you off at the correct departure lobby if you inform them with your flight number. These services are great in minimising the stress involved in getting to the airport.
2.Why use airport transfer services?
There are many ways of getting to and from the airport. These options include trains, buses and taxis to name a few, but they all involve the stress of carrying around your heavy luggage.
Think about it. You are exhausted from your long plane journey, clearing immigration and waiting around for your luggage to come out. You're finally in Japan, but now you must wander around the airport to look for transfer options like buses, trains and taxis.
Even when you enquire at the information counter, services may vary depending on the staff member, and worse, your questions can get lost in translation and you may be sent to the wrong location.
The biggest advantage of airport transfer service is that you don't have to experience these issues ever again.
As experienced staff and drivers will ensure you reach your destination safely and comfortably, you can enjoy a stress-free transfer to your destination once you've entered Japan.
The driver or airport attendant will be waiting at the front of arrival lobby with the customer's nameboard.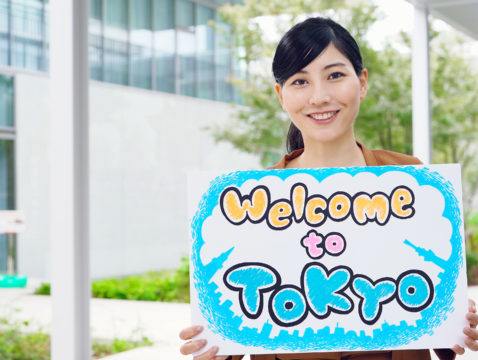 Once you meet up with the driver or airport attendant, you can leave it all up to them. They will take care of your luggage and safely escort you to the waiting vehicle. For those who need special assistance like disabled or pregnant users, the airport transfer service will prove to be a great advantage.
3.Vehicles often used for airport transfer services
Airport transfer services make traveling easy and stress-free. Let us introduce some of the most commonly used vehicles for these services.
Sedans
As airport transfers are a charter service, sedans and van-type vehicles are usually called "chartered hire cars". We will explain the difference between hire cars and taxis in the second half of this article.
Sedans are usually used for a single passenger, but it also depends on the number of luggage being transported. The most popular models are Toyota Crown and Nissan Fuga.
For VIP customers requiring luxury type vehicles, Mercedes-Benz S550 and vehicles in the same category are often used. It is said that when G20 Summit was held in Osaka, the Saudi Arabian party specifically requested Mercedes-Benz S550 and Maybach that Mercedes from all over Japan congregated in Osaka.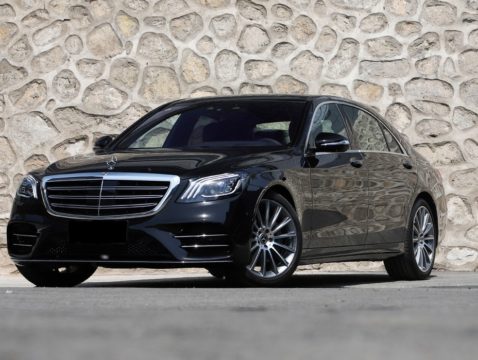 Mercedes-Benz S Class
Minivans
As mentioned above, Vans and Sedans are together called "chartered hire cars", and they are the most commonly used vehicles for airport transfer services.
The most popular models are Toyota Alphard and HiAce.
In the case of HiAce, the model used is the high roof Grand Cabin that hold up to 9 people plus 8-9 large suitcases.
The van's feature is that it suits a large variety of customers and occasions.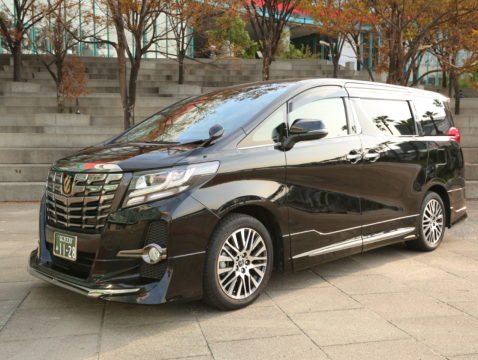 Toyota Alphard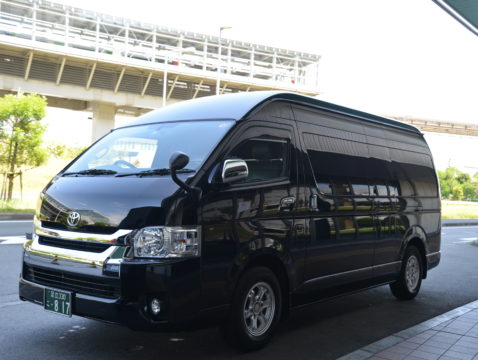 Toyota HiAce
Buses
Chartered buses are ideal for groups with a large number of people. There is also a salon type with rotatable seats at the back, so you have fun on the bus.
You can choose from micro buses, small-size buses, medium-size buses, and large-size buses according to purpose and number of passengers.
Micro buses and small-size buses are mainly used for short-distance transfers like transfers for restaurants.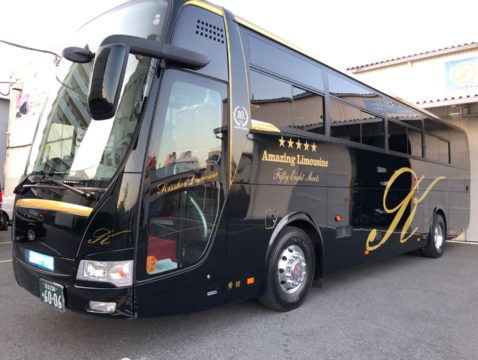 Large-size bus
Special Vehicles
For customers in wheelchairs, we recommend HiAces with lift access, mini buses and large buses. Depending on the type of airport transfer service you require, you can select a vehicle with restroom facilities or a premium modified vehicle with genuine leather seats for long-distance travel.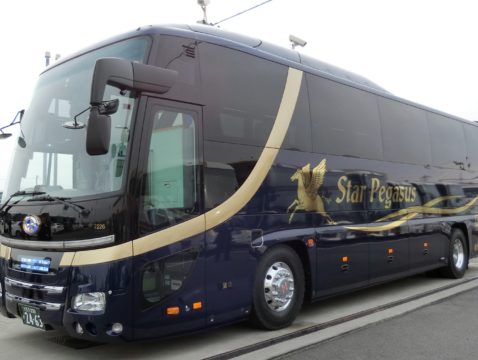 Premium bus with restroom facilities (exterior)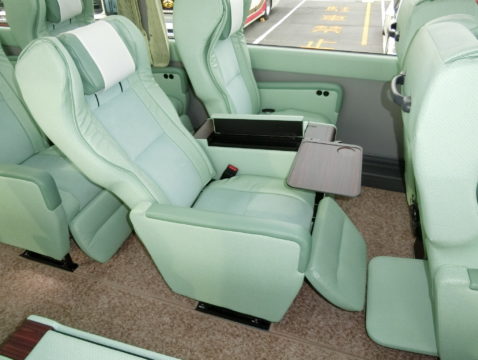 Premium bus with restroom facilities (interior)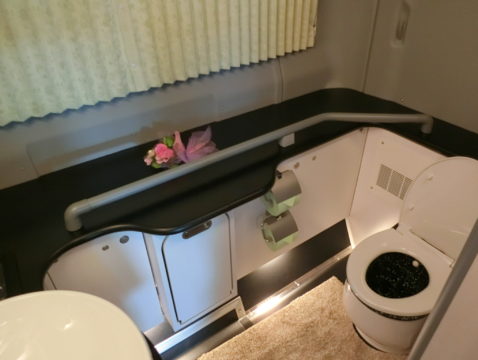 Premium bus with restroom facilities (restroom)
4.How to book airport transfer services
Private airport transfers must be booked in advance. We recommend you book as soon as your travel details are finalised, as it may become fully booked.
When should I book?
As a guide, it is recommended to book at least 1 month prior to the boarding date in high season and 14 days prior to the boarding date in the low season.
As the airport is used by both domestic and international travellers, busy seasons for airport transfer are as follows:
March-April: Cherry blossom season

July to August: Summer vacation season

September to November: Autumn leaves season

End of the Year
Book early for busy periods/seasons
March to April: Cherry blossom season
Since many overseas visitors come to Japan during the cherry blossom season, vehicle availability will be low and become fully booked at an early stage.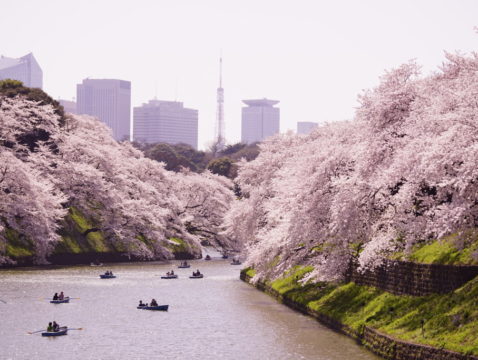 July-August: Summer vacation season
As this is a summer vacation season for Japan, high domestic demand together with overseas visitors means less vehicles will be available.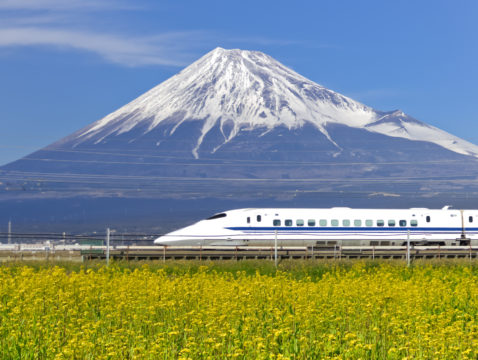 September-November: Autumn leaves and vacation season
This is an extremely busy period as many Southeast Asian countries have long holidays and it is seasonally a good time to travel. It is recommended that you make your booking as early as possible during this period.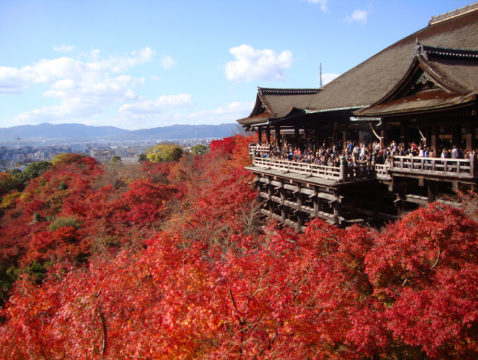 If international events are held in Japan, vehicle bookings fill up very quickly. Please make sure you book your airport transfers as soon as your travel plans are finalised. If you have made your bookings early, don't forget to contact your service provider if you need to cancel.
Since many countries have long holidays in October, a lot of overseas visitors to Japan hire chartered vehicles around this time. If you are planning to travel in autumn, we suggest you make an enquiry or booking in advance.
In the airport transfer service industry, the cancellation fee usually applies from 14 days before the boarding date. If you no longer require airport transfer service, don't forget to cancel with the service provider in advance.
Accepted payment for airport transfers
Since private airport transfer services must be booked in advance, the usual payment method is advance payment.
You can pay by either credit card or electronic transfer. In rare cases, you may also directly pay in cash by going to the office of the operating company.
From making an enquiry to arriving at your destination
When using airport transfer services, the general booking procedure is as follows:
Contact the operating company or sales office

Get a quote

Confirmation of booking

Receive final booking confirmation 3 days prior to the booking date

Receive driver name, contact number and vehicle number plate on the day prior to the booking date

Date of airport transfer service
5.Meeting points for major airports
If you haven't used airport transfer services before, you may not have any idea of where you meet your driver.
In general, meeting points in major airports are as follows:
Narita Airport Terminal 1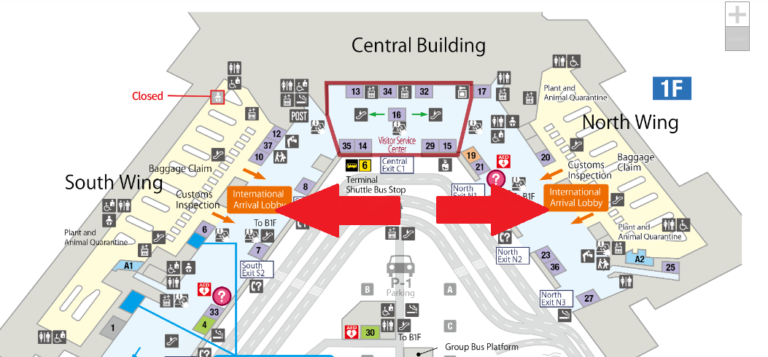 Narita Airport Terminal 2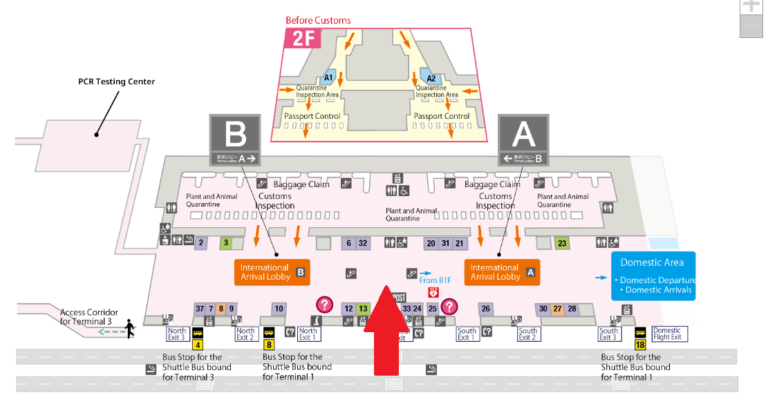 Haneda Airport Terminal 3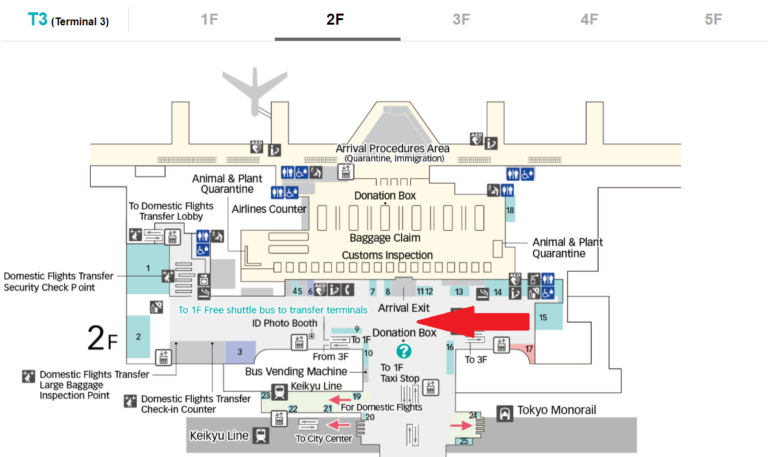 Kansai Airport International Terminal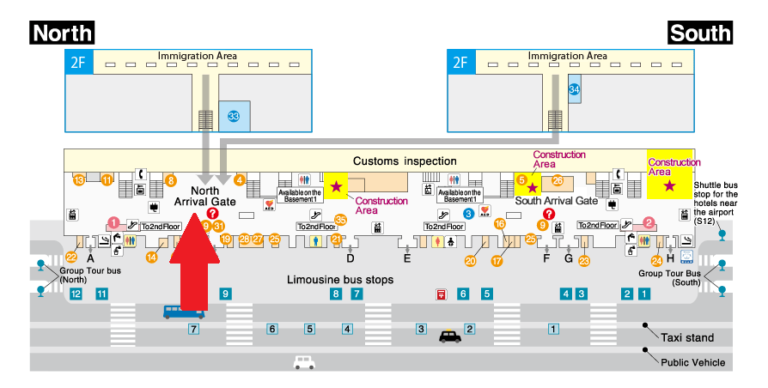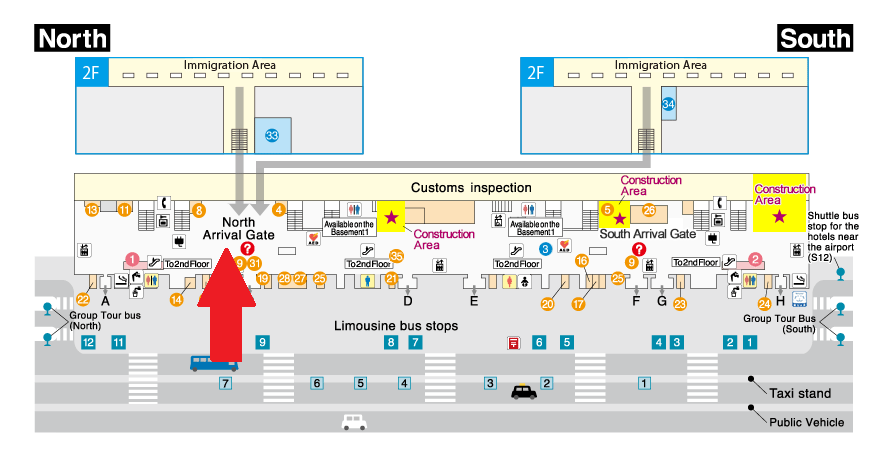 6.What do I look for after arrival?
When using the airport transfer service, the driver or airport attendant is often on standby with a nameboard in front of the arrival lobby.
If you are unable find the staff member meeting you, like on situations where there are two exits in the arrival lobby, please stay calm and keep looking.
If you still cannot find them, please contact the driver's phone number.
The operating company will usually contact you with driver's name, mobile number and vehicle plate number on the day prior to arrival, so we recommend that you always save these information on your phone or print it out and carry it with you so that you can refer to it immediately.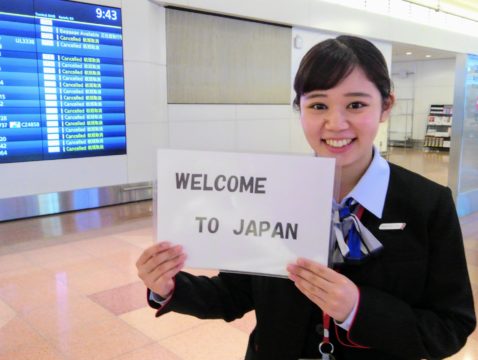 7.What do I do if my flight is delayed?
The arrival times for flights are not as accurate as for trains. There will always be some variance and professional drivers should be aware of this.
When the chartered vehicles travel from their company garage to the airport, they usually check if your flight are delayed on the internet or flight apps before dispatching, so you need not worry if your flight is slightly delayed.
If you are still anxious, we recommend doing the following.
First, please contact the operating company and driver if you have not boarded the plane and are able to make contact.
Secondly, if you are experiencing delays during your flight, you are obviously unable to make contact from the plane. In this case, please contact the driver directly after you arrive in Japan.
In the unlikely event of a major flight delay or cancellation, please be sure to contact the service provider and the driver. It is advisable to make contact as soon as possible, as cancellation fees may apply.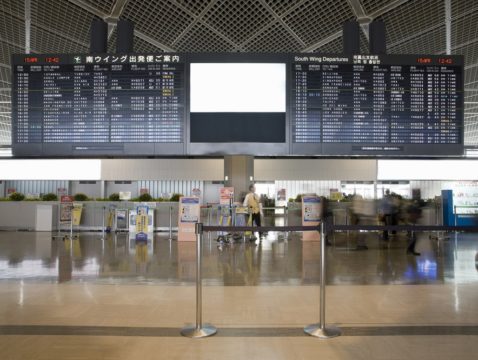 8.How is it different from using a taxi?
In terms of getting you to the destination, airport transfer and taxi are similar, but there are fundamental differences.
Taxis
Taxis usually drive around town with lights and pick up customers as they come along.
You may often see various cars waiting at the taxi stand in front of the station or near the hotel entrance.
It is common to flag down a taxi by raising your hand, but nowadays there are apps that can dispatch the taxi to where you are.
When the taxi stops, the door will open automatically. After getting on the taxi, the driver will take you to the requested destination and you will pay the amount displayed on the meter upon arrival at your destination.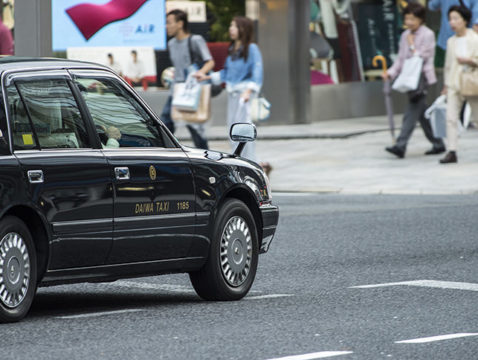 Airport transfer services
The vehicles used for airport transfer service is called chartered hire cars as mentioned above. The sedan type vehicle used is mainly black-painted Toyota Crown or Nissan Fuga.
Since it is often used for entertaining government officials and corporate guests, the vehicles are mostly painted in black, so it is suitable for business use.
These vehicles are used to not just to transfer you to your destination, but to provide a high-quality and comfortable space for the customers. As a result, the vehicles are of a higher class (no lights like a taxi).
You can be rest assured in the hands of drivers with a wealth of experience, knowledge and language skills, and many have driven for foreign VIPs during their long careers.
The hire cars must be booked in advance, and charges are determined based on travel distance and total time on duty. Since it is a chartered vehicle, the total charge is calculated from the time vehicle leaves the sales office garage up until the time vehicle returns to the garage after completing service. This means customer will be charged even for periods with no passengers on board.
When you are getting on and off the hire car, the driver will first get off and manually open the door for you. You will also receive newspapers and mineral water as service while on board.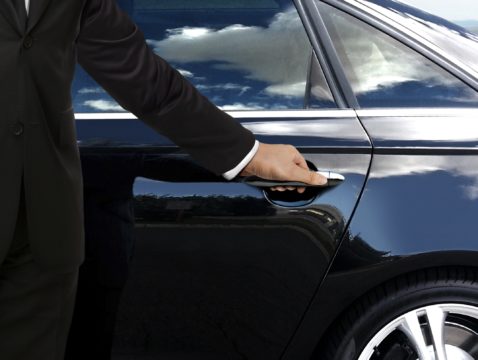 As you can see, although the purpose of taxi and chartered hire cars may seem the same, there are distinct differences in service.
For those who require a superior service like entertaining important customers in the corporate scene or surprising your fellow passenger with a comfortable trip, chartered airport transfer is a service with many advantages.
9.How about transfer to the airport?
The explanation so far was mainly about transfer from the airport after arrival. Naturally, airport transfer service can also be used when transferring to the airport. Just like transfer from the airport, the service must be booked in advance.
However, the different aspect concerns flight departure time. For arrivals, the driver can stand by at the arrival lobby as long as they know the arrival time of your flight. For departing customers, the departure time from the point of origin must be adjusted depending on whether you are taking a domestic or an international flight.
For example, when traveling from a hotel in Shinjuku to Haneda Airport, the estimated travel time is 1 hour. If you are taking a domestic flight, you can arrive at the airport 1 hour before departure, but for an international flight, you must arrive at least two hours prior to departure. Please keep this in mind when booking the transfer.
Typical pick-up schedule
■ Haneda Airport Domestic: Flight departing at 9:00AM ■
Departure time for hotel in Shinjuku: 7:00AM
■ Haneda Airport International: Flight departing at 9:00AM ■
Departure Time for hotel in Shinjuku: 6:00AM
Please note: Above times are minimum requirements. Please ensure you make your reservation for departure with plenty of time to spare.
10.When booking airport transfer services
If you are new to using airport transfer service, you may still be nervous or unsure.
In this section, we will summarise what you should look out for when using airport transfer services.
How to choose your vehicle
If you have a lot of luggage, you need to pay close attention on which vehicle to choose.
Even if you're a party of only 2 people, you are unable to fit on a sedan if you have large suitcases and other luggage. In this case, it is a good idea to choose a minivan like Toyota Alphard to ensure you have enough space.
The price will increase for a larger vehicle, but rather than finding out all your luggage don't fit on the day, it is safer to choose a slightly larger vehicle with plenty of space.
Late night fees
A late-night fee may apply depending on the operating company or sales office.
Please check if fees apply when making a reservation. Late-night surcharges are usually 30% higher, so you should also check the applicable hours.
Cancellation fees
If you do not want to use the pre-booked service on the booking date, please be sure to contact your service provider. No-shows will be considered a cancellation on the day of service and 100% cancellation fees will usually apply.
If you no longer need the service or your plan changes due an emergency, some of your payment may be refunded if you contact the service provider in advance.
If the booking is cancelled at least 14 days in advance, normally you will not be charged cancellation fees.
Changing your booking
If you need to change the pick-up location or destination, please be sure to contact your service provider.
Even if the location before and after the change are close in distance, the fees may change for different pick-up areas.
Late night flights (departure/arrival)
If your flight is arriving or departing late at night, please be extra careful. See the example below.
* From hotel in Shinjuku ⇒  Haneda Airport  Flight departing August 1st at 00:05
Although the departure date for your flight is August 1st, the airport transfer must be booked for July 31st if you are departing from a hotel in Shinjuku. Please ensure you book the correct dates when making your booking.
Driver name, emergency contact, plate number
Please ensure you receive the driver's name, emergency contact, and number plate information from the service provider prior to the commencement of your service.
Although most providers contact you on the day prior to your booking, some do not.
It is always a good idea to request the details to ensure you can receive the service smoothly.
Summary of airport transfer services
We hope you found our article on airport transfer services useful.
Airport transfer services are convenient for travellers who find traveling stressful, or those with a lot of luggage who want to get to their destination more easily than using public transport. It is also particularly useful to customers travelling for business or to entertain guests and VIPs.
Airport transfer service is also suitable for customers with special needs, such as disabled or pregnant travellers.
With the current coronavirus situation, it must be the safest service to use, as it allows the user to transfer to and from the airport on a pre-determined schedule without any payment exchange on the day.
Airport transfer services offered by Japan Land Service
Lastly, we would like to introduce the airport transfer services provided by Japan Land Service.
We offer a wide variety of chartered vehicles. In addition, we will arrange the latest models for all types of vehicles.
The drivers who works for us are very skilled drivers with a lot of experience. In addition to being fluent in foreign languages, some drivers are also qualified interpreter guides or certified travel supervisors. On top of just driving you to your destination, they can provide additional services like travel information and foreign language support.
In addition to airport transfer services, we can also offer our vehicles for private charter. If you want to take the car for sightseeing after transferring from the airport, please advise your wishes to the driver directly. We can then quickly build an itinerary and make a booking for you. We will respond promptly in all cases.
Aside from airport transfers and charter services, we can also make bookings for private tours, tour guides, restaurants, hotels, tickets, etc. If you don't have any plans for your trip, we are happy to build your itinerary from scratch.
We have a dedicated WhatsApp number (for free calls and chat) that can be used for emergency contacts and enquiries on the day of your service.
Our operators are fluent in Japanese, English, and Chinese, and can directly support our customers from overseas.
We will provide a superior customer service for the duration of your services.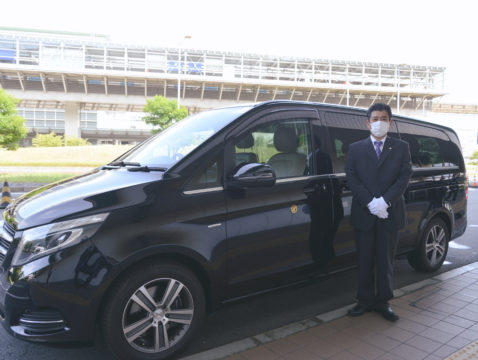 Japan Land Service is committed to providing you with a completely stress-free journey. Please come and experience our superior quality service.
We look forward to hearing from you!