From 20th of September 2019, the Rugby World Cup will be held Asia for the very first time. For 44 days until the final on November 2, a heated battle will take place between the rugby playing nations. Rugby union is a sport that originated in the UK and has been popular in Japan for 100 years. From the first Rugby World Cup in 1987, all World Cup tournaments have been held in Europe and Oceania up until now, and this is the first-time non-traditional rugby playing country was picked as the host. You can't miss this historic competition in Japan!
1. Competition Summary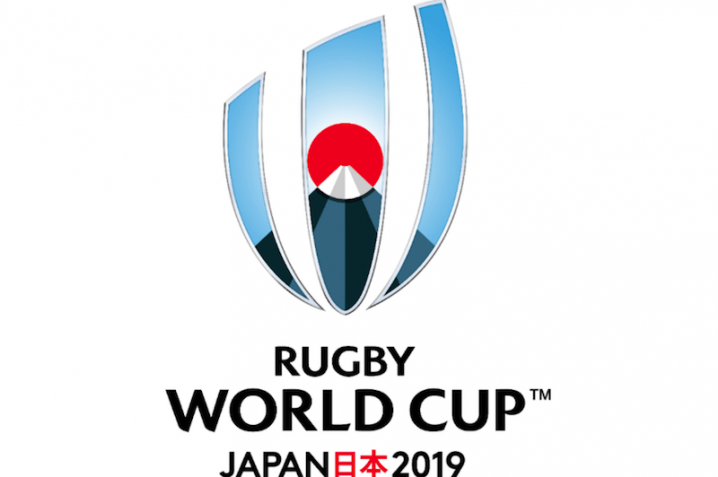 Rugby World Cup is the biggest tournament for the sport of rugby union held every four years, where the best players from each nation participate to decide the world champions of rugby (15-players per side). It is one of the world's three biggest sports events alongside the Olympics and the FIFA World Cup (soccer).
■ Dates: 20th September – 2nd November 2019
■ Participating teams: 20 (12 seeded teams, 8 qualified teams)
■ Tournament Structure: Group Stage (4 groups x 5 teams): 40 matches
Final Tournament Stage: 8 games
■ Match Schedule
Official Rugby World Cup Website:                  https://www.rugbyworldcup.com/match-schedule
■ Ticket Purchase: Official Tournament Website: http://ur0.biz/PI6Z
2. Total of 12 venues around Japan
Rugby World Cup matches will be held at 12 venues around Japan. The venues are mostly based in major cities such as Sapporo (Hokkaido), Tokyo (Kanto), Nagoya, Osaka and Hakata (Kyushu). You may also want to enjoy some sightseeing and local food before or after the match!
3. Sapporo Dome (Sapporo City, Hokkaido)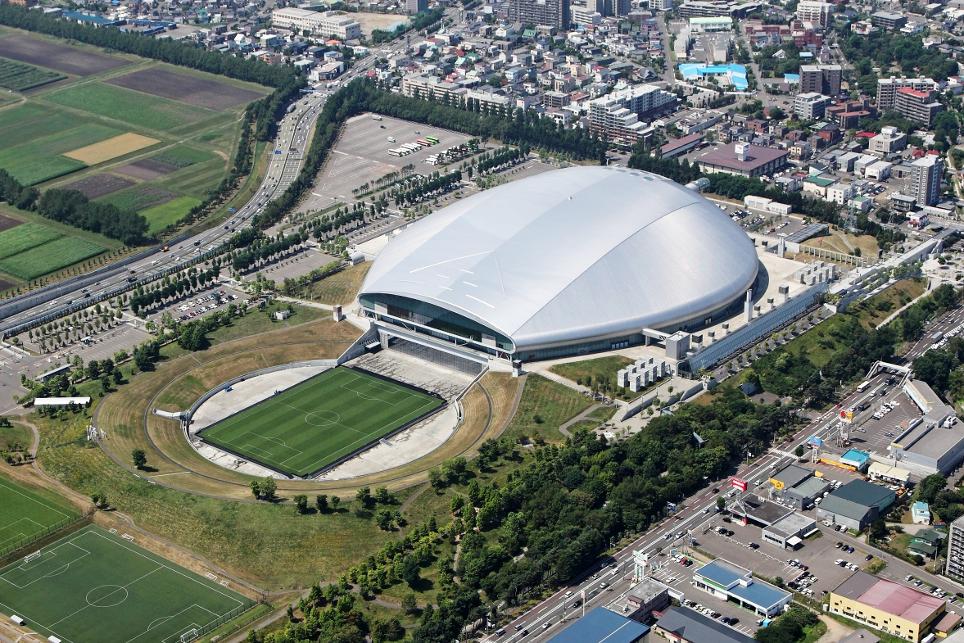 Sapporo Dome venue has a track record of holding many international sporting events such as the FIFA World Cup, Nordic Ski World Championships and World Rally Championships. It is also in a convenient location that Sapporo Station is only about 20 minutes away by car. It is adjacent to the tourist attraction Hitsujigaoka Observation Hill where you can feel the natural beauty unique to Hokkaido.
■ Capacity: 41,410 people
■ Map:
■ Area information
From September onwards, the climate in Hokkaido starts get cold. In that kind of weather, warm specialty soup curry or ramen will definitely pick you up. There are many famous restaurants in Sapporo that serve those dishes, so you should stop by for a meal before or after the game.
This place is also popular among locals and plenty of vegetables are served on the plate. With such an extensive menu, it'll be hard for you to decide what to order. The store's stylish design would appeal to ladies too.
At this famous ramen store that originated in Sapporo, you can enjoy a delicious miso flavored ramen with a fantastic depth of flavor. Their ramen is a must when you're in Sapporo, even if it means you must queue for it.
4. Kamaishi Recovery Memorial Stadium (Kamaishi City, Iwate Prefecture)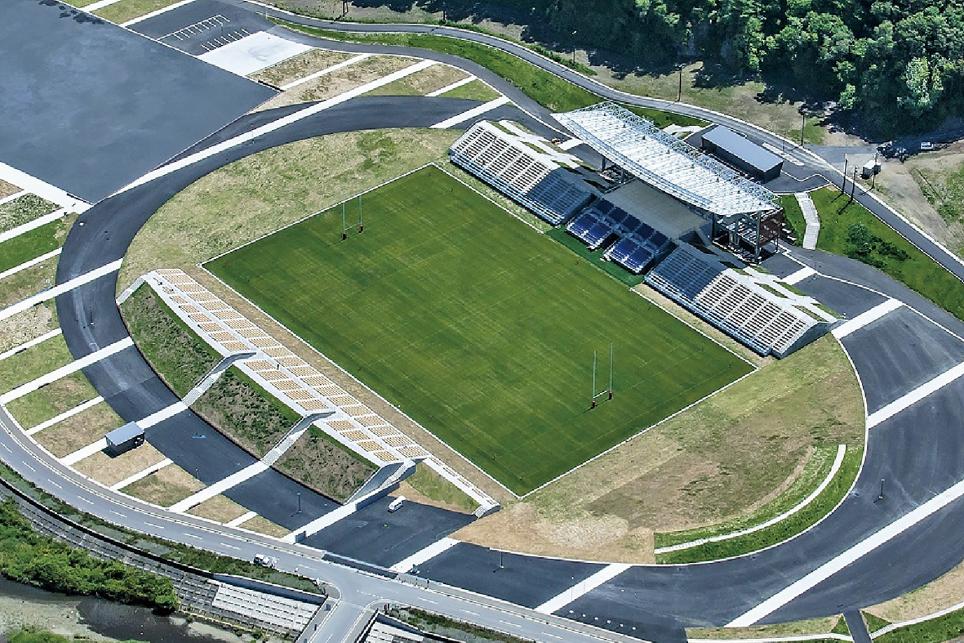 This is a stadium in Kamaishi City, Iwate Prefecture, an area where recovery efforts are continuing from substantial damage sustained in the Great East Japan Earthquake. Rugby has been extremely popular sport here in Kamaishi and there used to be a top team based in this area. Kamaishi City has also produced many Japanese national team players. Since nature and seafood are abundant, please experience the beauty and charm of Kamaishi City while you're in town for the game.
■ Capacity: 16,020 people
■ Map:
■ Area information
Kamadango is a local sweet that originated in Kamaishi and every home has their own recipe. It is ideal for a snack and you can buy them at any supermarket in the city. Wrapped within the rice cake are lots of brown sugar syrup and walnuts, and it is widely loved by both children and adults.
Kamaishi ramen is a local noodle dish characterized by fine noodles with moderate elasticity and light soy sauce flavored broth. There are lots of ramen shops that serve this noodle, so why don't you go ramen restaurant hopping to compare different ramens?
5. Kumagaya Rugby Stadium (Kumagaya City, Saitama Prefecture)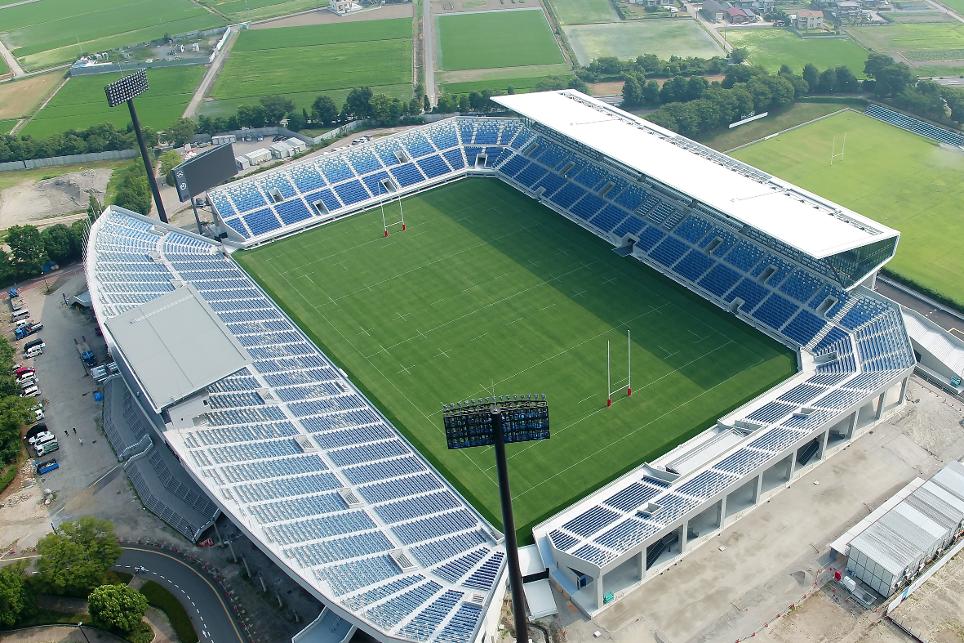 Kumagaya Rugby Stadium is famous as one of the major rugby grounds in Japan. Many university level matches and Japan Rugby Top League matches are held at this ground. Although you can access this venue from Tokyo, it will take about 15 minutes by bus from the nearest station, so it would be better to arrange a transfer via a charter vehicle.
■ Capacity: 24,000 people
■ Map:
■ Area information
Near Kumagaya, there are sightseeing spots such as Nagatoro in Chichibu where you can enjoy rich nature of the Chichibu region and leisure activities like white water rafting, and the popular Kawagoe area that keep the retro cityscape from Japan of the past.
6. Tokyo Stadium (Chofu City, Tokyo)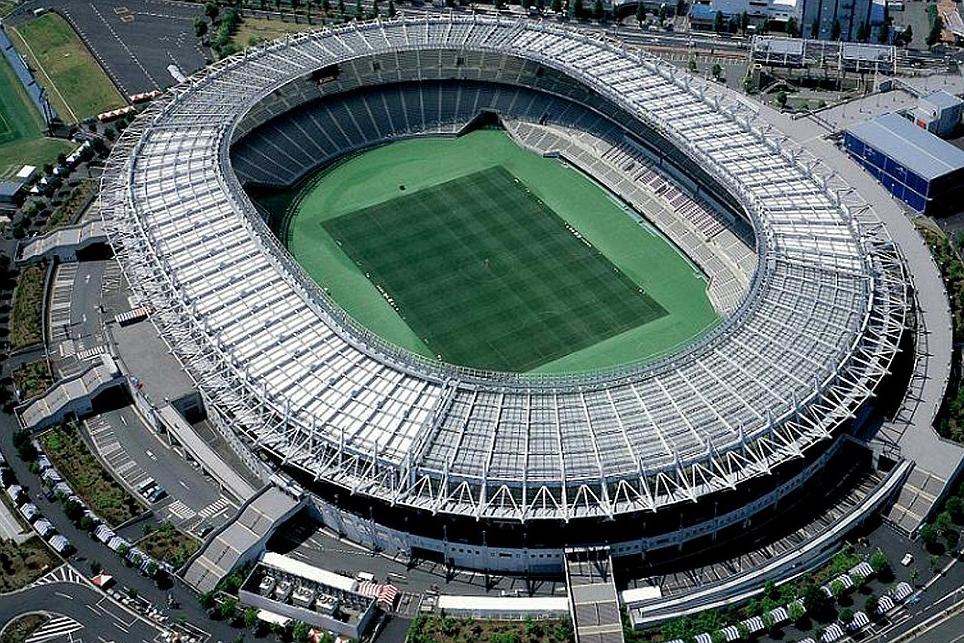 Tokyo Stadium is a large-scale stadium on the outskirts of Tokyo and is used for various events including international matches for soccer and rugby, pop concerts, etc. You can reach the stadium from Tokyo City Centre by car in about 1 hour, so the access is convenient. Why not combine a tour of Tokyo while you're in the area for the match.
■ Capacity: 49,970 people
■ Map:
■ Area information
Jindaiji is a historic temple that is located about 20 minutes by car from Tokyo Stadium and is surrounded by serenity of nature. It is famous as master with the divine power to dispel bad luck. The local specialty is pristine water and soba noodles.
7. International Stadium Yokohama (Kanagawa Prefecture · Yokohama City)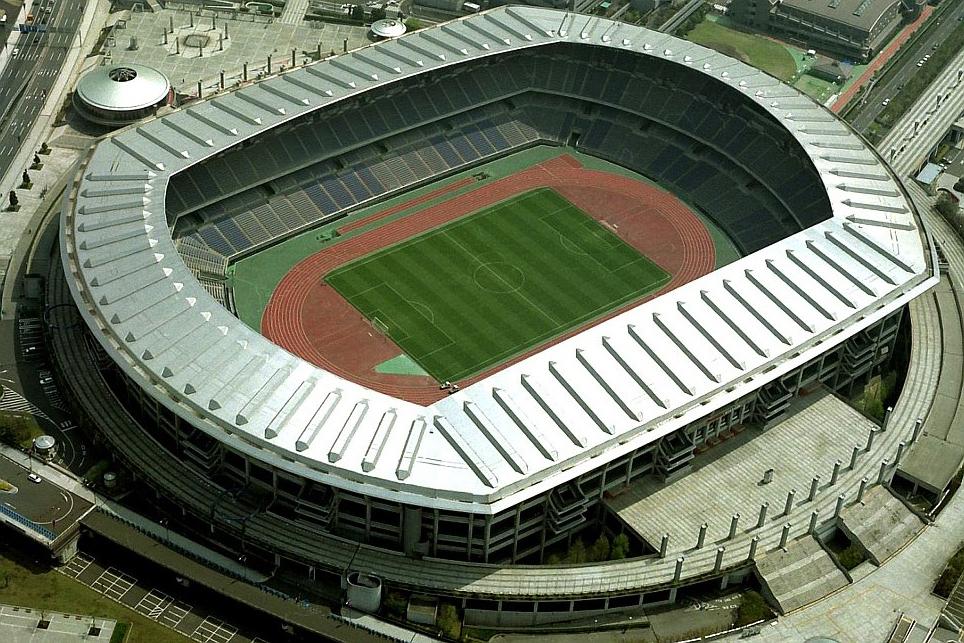 International Stadium Yokohama has a capacity of more than 70,000 people and held the FIFA World Cup Final in the past. The access to the stadium from the center of Tokyo is convenient. Yokohama is the birthplace of Japanese rugby and the final for 2019 Rugby World Cup in Japan will also be held here.
■ Capacity: 72,327 people
■ Map:
■ Area information:
Minato Mirai is a shopping complex crowded with many tourists from home and abroad, while keeping the ambience of the old Yokohama that prospered as a trade city. Why don't you plan your trip based at Yokohama, so you can visit nearby tourist spots like the hot springs in Hakone, historic shrines and temples in Kamakura, and the castle ruins in Odawara?
8. Shizuoka Stadium Ecopa (Fukuroi City, Shizuoka Prefecture)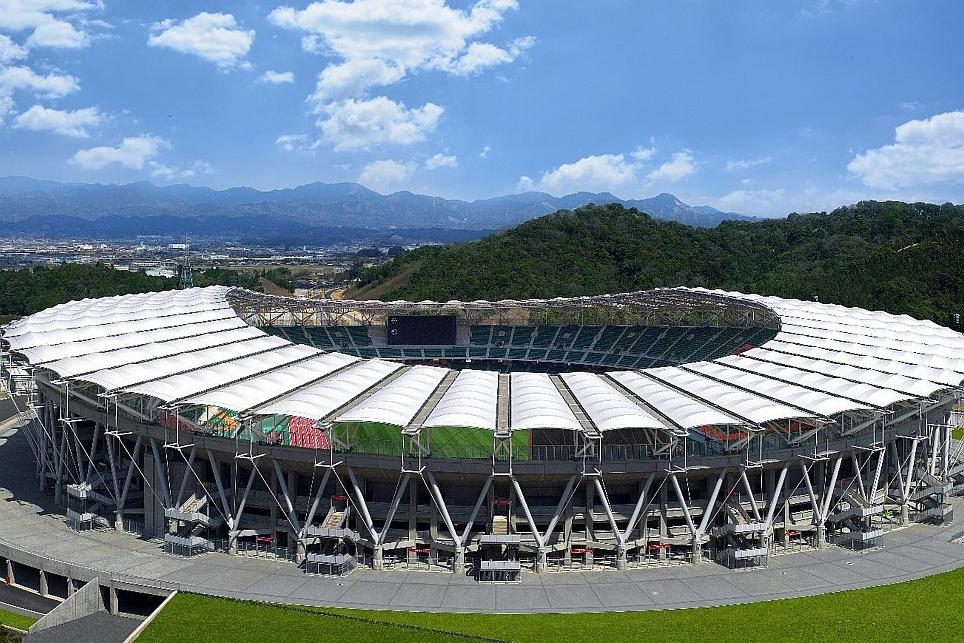 With very good access from the big cities like Tokyo and Nagoya, this large stadium has hosted many international matches like the FIFA World Cup. It is the home of top-class Japanese rugby union team Yamaha Jubilo, and rugby is extremely popular in the region.
■ Capacity: 50,899 people
■ Map:
■ Area information
Shizuoka prefecture is famous as the biggest producer of green tea in Japan. At "Kaori no Oka Chapia", you can get a firsthand experience on anything to do with tea. Not only it has a tea room, you can also buy tea leaves direct from the farmer, experience the hand rolling technique of producing Japanese tea, and even has an observation deck that look out to the mountains.
9. City of Toyota Stadium (Toyota City, Aichi)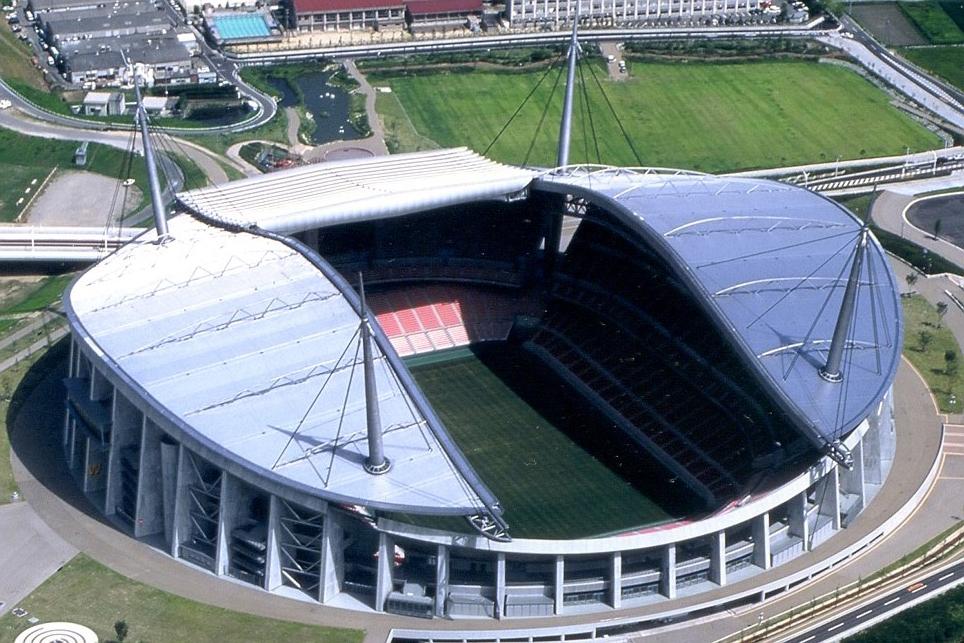 Toyota Stadium is located in Toyota City, the home of proudly Japanese car manufacturer Toyota, and it has hosted many events like international rugby and soccer matches, industrial festivals, etc. Although Toyota is famous as an industrial city, it is also a town with nature and history, and the whole area is one of the most vibrant parts in Japan.
■ Capacity: 45,000 people
■ Map:
■ Area information
This is a natural hot spring at the roadside station Donguri no Sato Inabu, a facility where you can take a dip in the bath for a few hours. You can enjoy the hot spring in various styles, such as outdoor baths surrounded by nature, rock steam sauna with medicinal herbs, and so on. Why don't you pay a visit before or after going to the rugby match to refresh in the hot springs?
10. Hanazono Rugby Stadium (Higashi-Osaka City, Osaka Prefecture)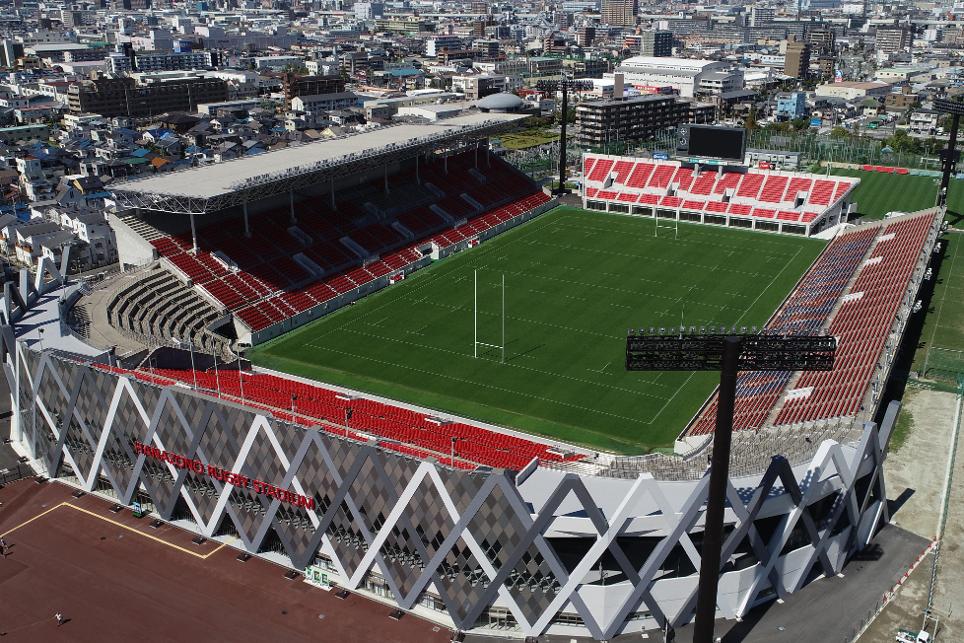 Hanazono Rugby Stadium is Japan's first rugby ground, and it is a prestigious ground where the National High School Rugby Championships are held every year. It is a sacred venue admired by all high school rugby players. Osaka prefecture has many schools with a strong rugby team and has also produced many Japanese national team members. Rugby is one of the most popular sports in the area.
■ Capacity: 45,000 people
■ Map:
■ Area information
· The birthplace of the Sushi Train
You may call sushi trains the "fast food" version of sushi, where plates of sushi are rotating around in conveyor belts. You choose from whatever is on the belt and can eat as many plates that you want. The pricing is also reasonable, and these restaurants are now available all over the country. As the birthplace of sushi train, Higashi Osaka City has many of these rotating sushi shops. Why don't you drop in for your plate of sushi too?
11. Kobe Misaki Stadium (Kobe City, Hyogo Prefecture)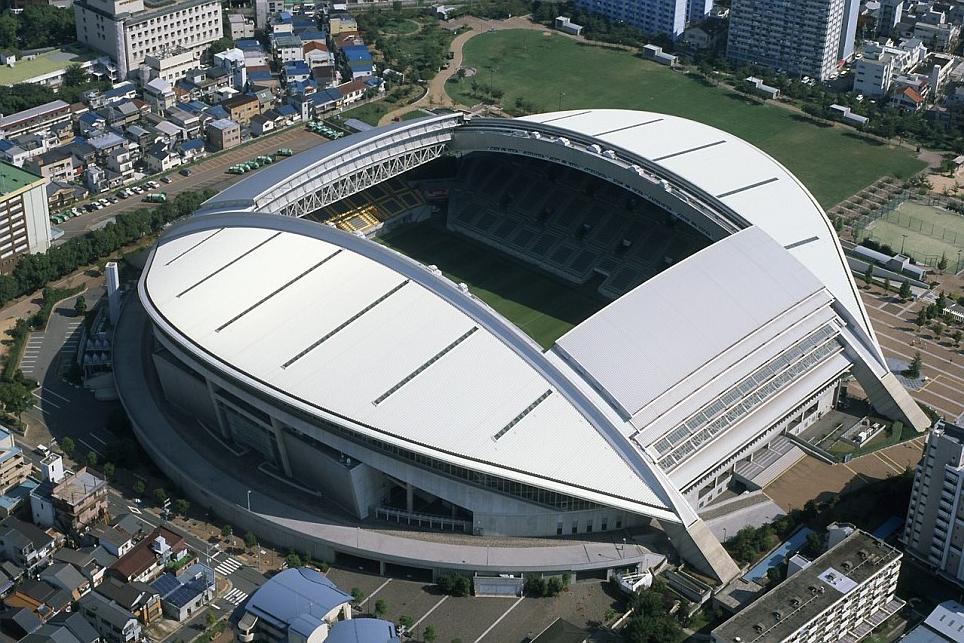 Rugby union has deep seated roots here in Kobe. Even Edward Bramwell Clark, who is known as the father of Japanese rugby was buried here after his death. One of the top rugby teams in Japan, Kobe Steel Kobelco Steelers are based out of Kobe, and the general enthusiasm for rugby is very high in this region. This stadium has also hosted FIFA World Cup and international soccer matches in the past.
■ Capacity: 38,130 people
■ Map:
■ Area information
Kobe Beef is renowned as one of the best Wagyu beef brands. It is a rare type of beef taken from the black cattle cow "Tajima beef" produced in Hyogo prefecture, but it must also meet a certain criterion to be certified Kobe Beef. It is a gourmet cut of meat that has enchanted foodies around the world for over 140 years, and the taste is just exceptional. Be sure to try it while you're in Kobe.
12. Fukuoka Hakatanomori Stadium (Fukuoka prefecture · Fukuoka city)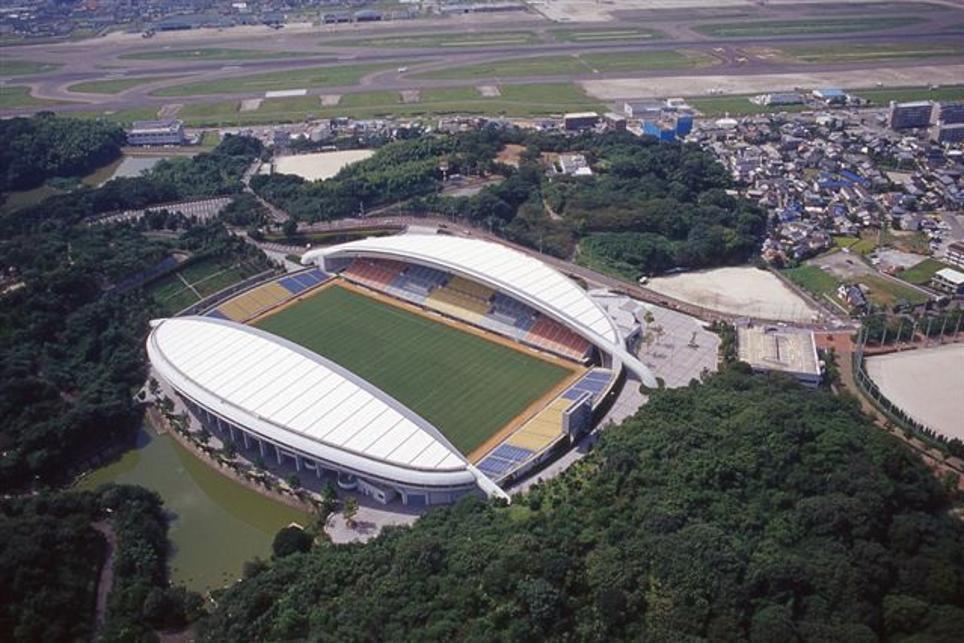 This is a medium-sized stadium located close to Fukuoka Airport and usually hosts Japan's J-League soccer matches. Fukuoka Prefecture is a developing area that is attracting interest from Japan and overseas in business and as a tourist destination, but also there are many top-class rugby union teams and has produced many famous players. The city of Fukuoka has many charms, including long history of flourishing as a center of trade, fantastic food and amazing tourist attractions.
■ Capacity: 20,049 people
■ Map:
■ Area information
At Hakata City in Fukuoka Prefecture, you can enjoy a diverse range of fantastic food. One of the best are Fukuoka's specialty hotpot motsunabe (tripe/offal hotpot) and the famous Hakata ramen. The food stalls on the streets of Nakasu area are particularly famous, and you can enjoy the taste loved by locals such as ramen, oden and yakitori. You'll make a fantastic memory of the trip by spending a night conversing with friendly locals while enjoying great food.
13. Kumamoto Stadium (Kumamoto Prefecture · Kumamoto City)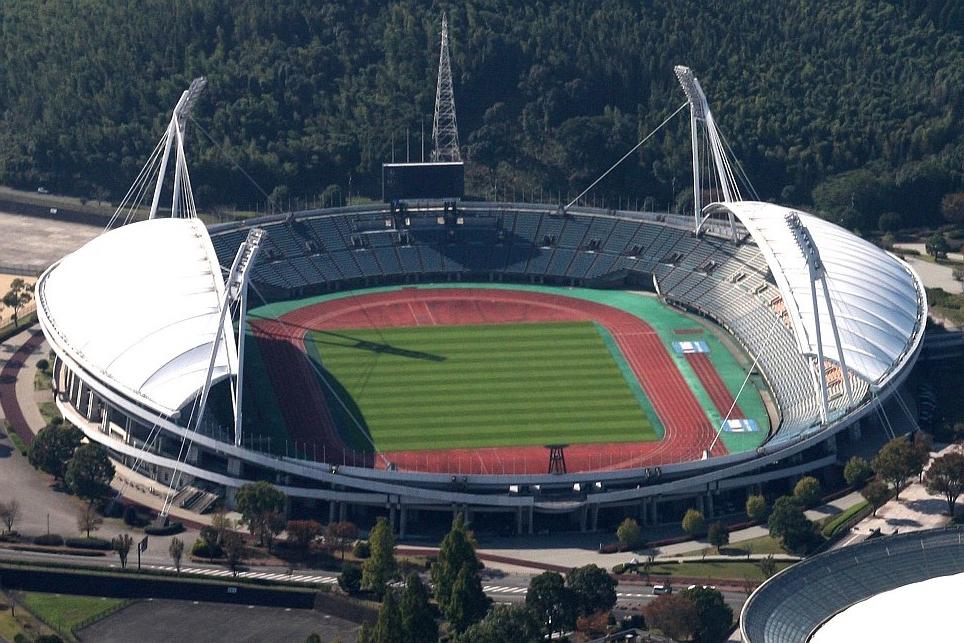 Kumamoto Stadium is conveniently located about 15 minutes by car from Aso Kumamoto Airport, and it is usually used for public events and academic conferences. The Kumamoto region has hosted Japan Rugby Top League games for the last 13 years, and the area has many rugby fans and produced representatives for the Japanese national team.
■ Capacity: 32,000 people
Map
■ Area information
Kumamoto Castle is renowned as one of Japan's top three castles and boasts a history of more than 400 years. This famous castle was very robust as it was constructed using the latest architectural technology at the time, but at the same time very luxurious too. Ongoing restoration work is continuing for the extensive damage sustained from the Kumamoto earthquake. There are events held at the castle like "Kumamoto Castle Hospitality Battalion Corps" where you can meet samurai warriors.
14. Oita Stadium (Oita City, Oita Prefecture)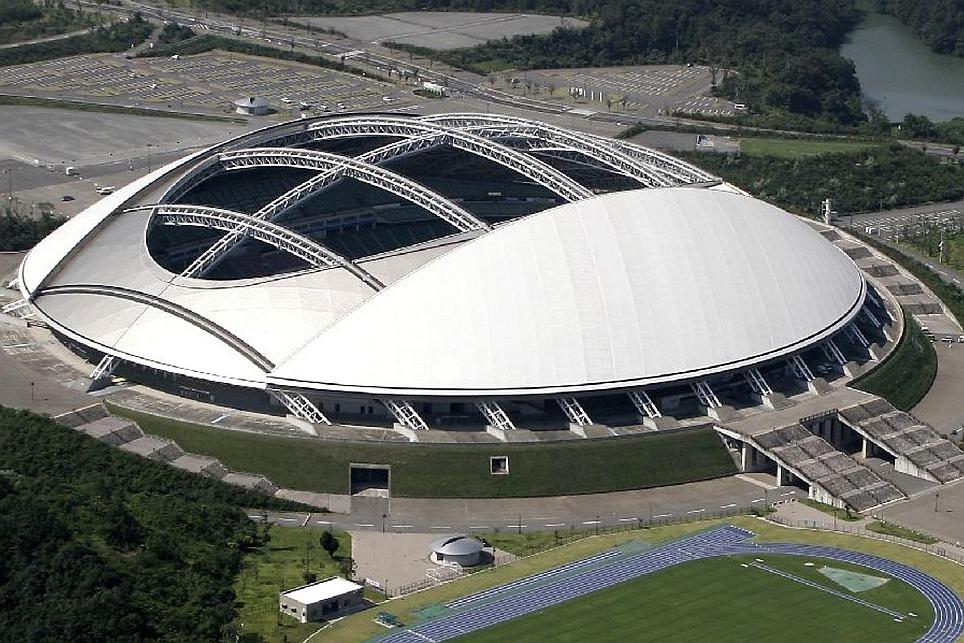 Oita Stadium is a large venue that hosted FIFA World Cup matches in the past and has a proven track record as a large concert venue.
In Oita Prefecture, the public and private sectors have united together to ensure smooth running of the event and transportation during the Rugby World Cup for the spectators coming to Oita. As the area is also famous as a hot spring resort, you should also enjoy some sightseeing while you're in town.
■ Capacity: 40,000 people
■ Map:
■ Area information
Beppu is known as one of Japan's top hot springs, and the area has a long history and tradition as a hot spring resort. There are about 2,300 sources of the hot spring in Beppu, and some facilities allow a short dip where you don't stay overnight. However, staying at a Japanese Ryokan style accommodation to spend a nice relaxing time soaked in the hot spring is also recommended.
The area is surrounded by the sea and the mountain, and there are many hiking courses for you to try. It is a great destination for people coming not only to enjoy the rugby match, but also experience hot springs and other leisure activities.