As an island country surrounded by the sea, Japan where magnificent mountains tower over the inland area is a treasure trove of natural beauty. In addition to the famous spots registered as World Natural Heritage Site, there are locations that have become the setting for popular animes and places with a fantastic view of ponds and lakes. Although there are countless scenic spots for you to see, we will introduce you to five must see locations on this occasion. You can reach each spot using public buses, but using a private charter vehicle is recommended if you want to travel efficiently. Also, since you will be getting a lot of exercise by trekking and walking to the areas, let's keep in mind that charter cars will allow you to relax before and after your tour of the destination.
1. Mount Fuji (Yamanashi prefecture and Shizuoka prefecture)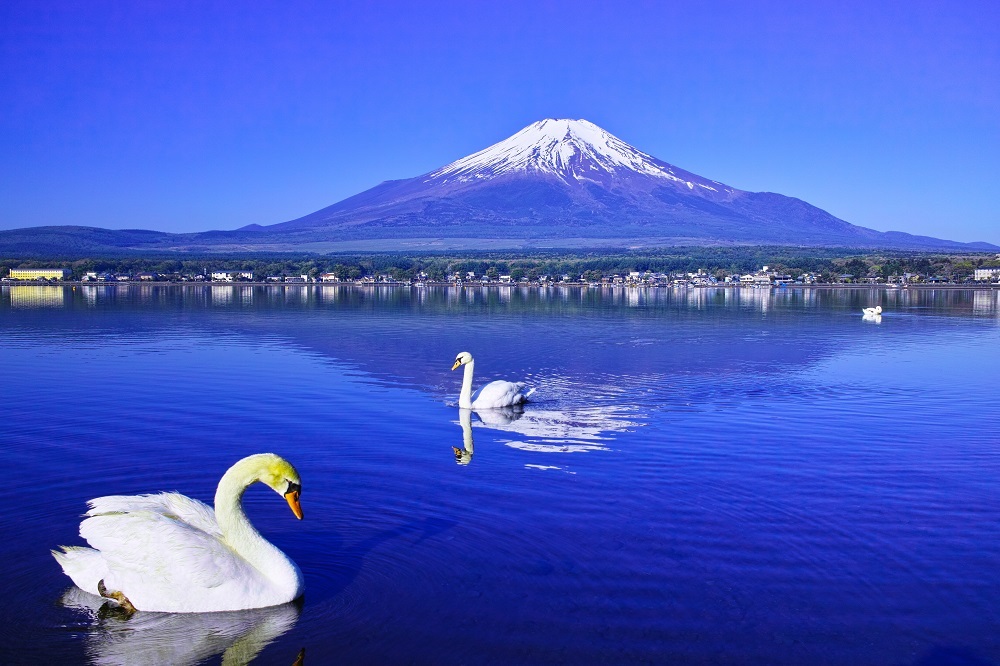 Mount Fuji is known as the symbol of Japan and is also registered as a world heritage site. Another characteristic is that the view of the mountain will differ depending on when and where you view it from. You can enjoy so many different faces of Mount Fuji, like the snowcapped look when snow covers its summit or when the landscape is reflected on to lake surfaces like at Lake Kawaguchi in Yamanashi Prefecture. If you're willing to challenge yourself to a full-scale climb, the view from the summit is also magnificent. The beautiful Mount Fuji is a must see if you're coming to Japan. Access by car is convenient from big cities like Tokyo, Yokohama and Nagoya.
■ Opening Period · From Yamanashi prefecture (Yoshida entrance) Early July to mid-September
· From Shizuoka prefecture (Fujinomiya entrance, Subashiri entrance, Gotemba entrance) Mid July to early September, closed: Open all year round
■ Access:
■ Area information
This park is famous as the spot with magnificent view of Mount Fuji. The scenery of Mount Fuji together with the distinctly Japanese architecture of five-storied pagoda is exceptional! There are no buildings blocking your view, so you can also overlook the cityscape down below. As the cherry blossoms are splendid here in spring, you will have the picturesque scenery of the cherry blossoms, Mount Fuji and the five-storied pagoda in spring time.
Lake Tanuki is located on the corner of Asagiri Plateau and you can get a full uninterrupted view of Mount Fuji. In addition to "Sakasa Fuji (Upside-down Fuji)" reflected onto the lake surface, you can also see the magnificent scenery that has been referred to as "Diamond Fuji", where the morning sun shines over the summit of Mount Fuji about one week before and after April 20th and August 20th. A view of Mount Fuji painted in the color of the sunset is beauty beyond words. As you can also enjoy various activities such as hiking, boating and camping, why don't you visit Mount Fuji while you're in the area for leisure activities.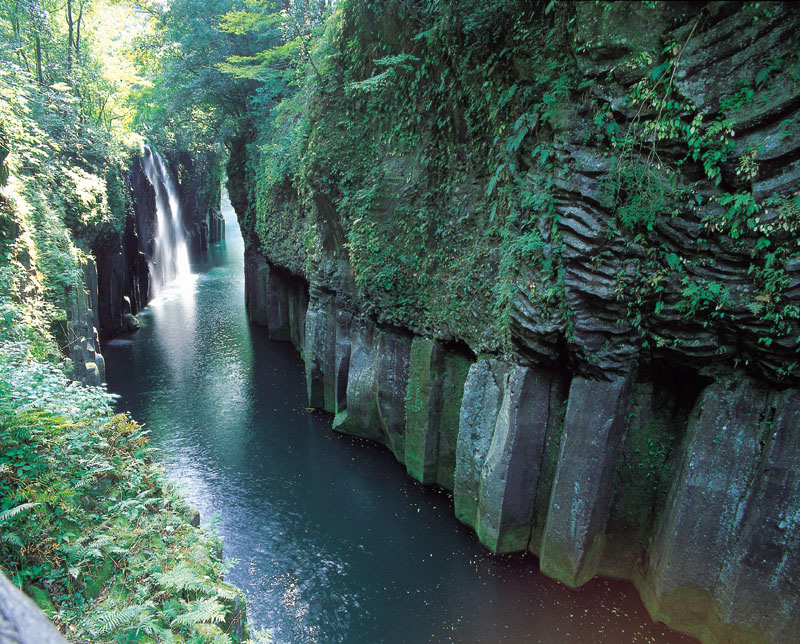 Takachiho Gorge is a valley that runs through Gokase River in Miyazaki prefecture. The rock cliff walls of this valley measure up to 100 meters high at an average of 80 meters for a distance of 7 kilometers. It has been designated as a Natural Monument of the country and a scenic spot by the Japanese government. Manai no Taki (Manai Falls), a waterfall that falls from the height of about 17 meters is breathtakingly beautiful. Other spots where you can enjoy the natural beauty of the valley include the arched bridge, Takachiho Sanbashi. Whether you're strolling along the boardwalk or maneuvering between canyons in a rented boat, you will enjoy a spectacular view no matter what you're doing. As it is in the mountains, it is best to use charter car to reach this scenic spot.
■ Access:
■ Area information
At an altitude of 513 meters, Kunimigaoka is a popular spot to see the sea of clouds. The best time to see it is early in the morning in autumn, as the sea of clouds (mist) cover the Takachiho Basin and the mountains, creating a mysterious landscape. On ordinary sunny days, you can enjoy panoramic views of the mountains and the city area. It is a landmark with a magnificent view that won a star in the Michelin Green Guide – Japan.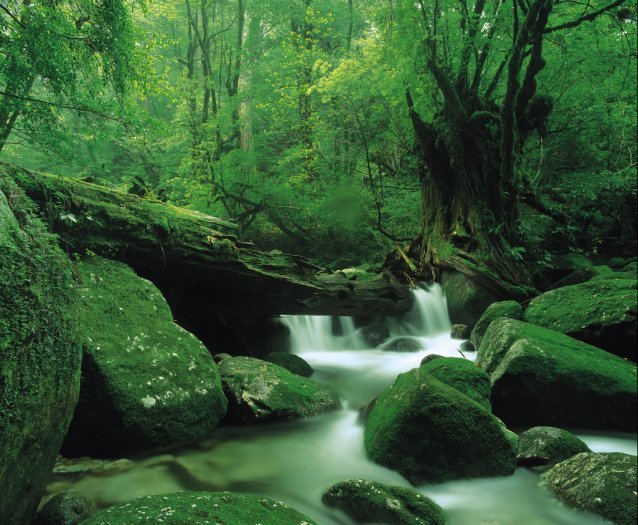 At an altitude of 600 to 1,300 meters and 424 hectares in area, the unspoiled virgin forest and nature at Shiratani Unsui Gorge has created an astonishingly beautiful scenery. The famous Studio Ghibli animation "Princess Mononoke" used this location to base its setting, and when you see the stunning Yakusugi Cedar tree and waterfall flowing between rocks covered with lush green moss, you will find it to be a truly healing experience. You may also be lucky enough to encounter a wild deer during your visit!
■ Access:
■ Area information
Sakurajima is a symbol of Kagoshima Prefecture, and is a volcano that has been active since about 4,500 years ago. Even now, we can observe dynamic sight of this volcano with plumes emerging out of its summit. There are various experience-based tours and activities, such as the walking tour that allows you to explore the area with a volcano guide and kayaking experience activity. It is also a good idea to visit Sakurajima's various sightseeing locations while being driven around in a charter vehicle.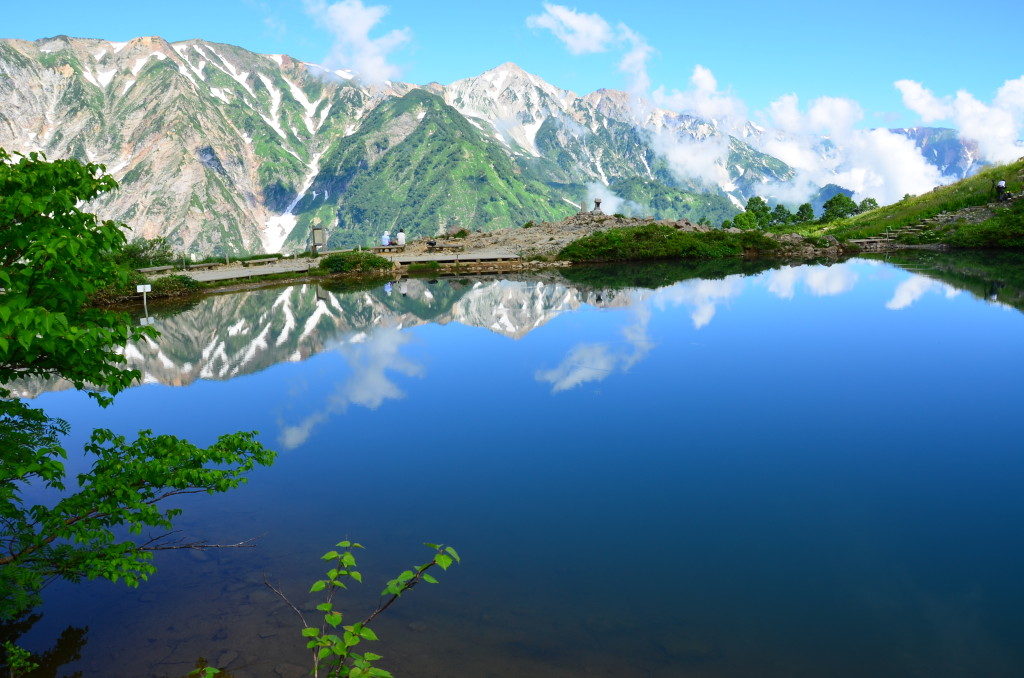 At Happo Pond, you can see the snowcapped Hakuba mountains reflected onto the mirror-like lake surface and enjoy the beautiful wonders of nature. Although it is located at an altitude 2,060 meters, many tourists flock to Happo Pond. On the hiking course to reach the pond, there is a magnificent viewing spot that overlooks 11 out of the 100 Famous Japanese Mountains. You might be lucky enough to encounter precious alpine plants, or animals listed as Special National Monument in Japan such as the Japanese serow or raicho (Japanese grouse). The best season to visit is from May to October.
It is best to travel to and from the area in a charter car from Hakuba, as you will need your strength when trekking.
■ Access:
■ Area information
After your day of exploring the Happo Pond and Hakuba, let's rejuvenate your body by relaxing in natural hot springs renowned for its effectiveness on skin. There are extensive public bath facilities, such as outdoor baths and footbaths you can soak in while enjoying the view. There is also a cafe and food court facilities, so it is perfect for lunch and tea breaks.
If you're not the one to trek, why don't you take a ride on the gondola lift to appreciate the panoramic view of the mountains including the Northern Alps range. You can climb up 1,060 meters in about 40 minutes and reach the climb entrance of Happo Pond. As there are 3 routes for the gondola, make sure you are catching the correct ride. It operates from the beginning of June to the end of October. (Please confirm prior to the visit)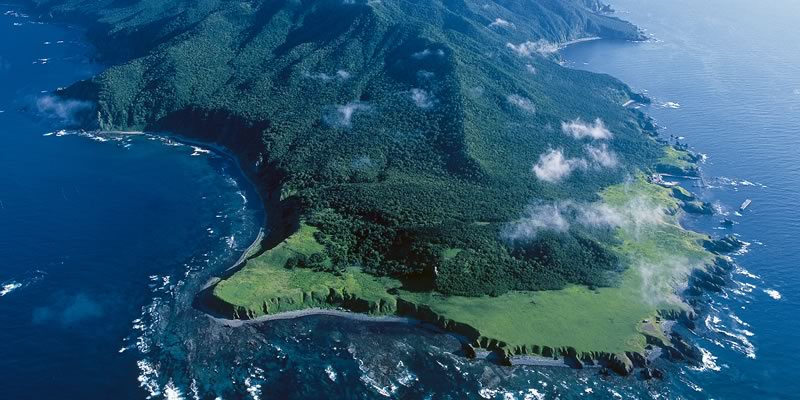 Located in the northeast part of Hokkaido, Shiretoko is also registered as a World Heritage Site. It maintains an untouched natural landscape and is home to rare animals and plants that only exist in Shiretoko, including those listed as National Monuments. With the mountains and the sea just close by, you can enjoy magnificent natural beauty in this area. In addition to the Shiretokogo Lake surrounded by virgin forests and Shiretoko Pass famous for its spectacular scenery, there are many places of interest such as Furepe Falls where wild Hokkaido shika deer live and the natural hot spring on Kamuiwakka Falls. In the vast landscape of Hokkaido, it is essential to travel in a charter vehicle so you can move around freely.
■ Access:
■ Area information
On this cruise, you can see the ancient sights of Shiretoko that can only be seen from the sea. On these tourist cruises, you may be able to encounter ecosystems of the wild, including magnificent landscapes, bears chasing salmon and pods of dolphins. Those who want to get up close and personal with nature can choose to participate in a tour on a small cruiser or go on a wildlife watching tour. You can also choose a cruise on a large pleasure boat, so it doesn't roll around as much.
From early February to the end of March each year, drift ice will appear in Utoro, Shiretoko. You can get at spectacular view of drift ice from the Utoro area and Cape Puyuni. The view of the drift ice against the backdrop of the red sun setting into the sea is just stunning. You can participate on a tour that allows you to walk on top of the drift ice or go diving on the inside of the drift ice during this time, so why don't you give it a try if you're interested?