With good access by car from large cities such as Tokyo and Nagoya, Atami is ideal for a road trip. Since the sea and the mountains are so close by, you can enjoy the onsen (hot springs) here surrounded by nature. Atami has been a famous onsen resort in Japan for a very long time and more people are using it recently for "workations". With a fishing port nearby, you can enjoy great Japanese food with fresh seafood!
Founded in 1806, Furuya Ryokan is a well-established inn with a history of about 210 years. The ryokan architecture was built using traditional Japanese technique called Sukiya-zukuri and you can immerse yourself in a truly Japanese atmosphere. Their onsen bath "Kiyozaemon no yu" with 100% natural source onsen water is the main attraction. It is also recommended for those who want high quality water. At this ryokan, you will experience the ultimate Japanese hot spring resort, with authentic kaiseki dishes served in your Japanese style guest room.
■ Access: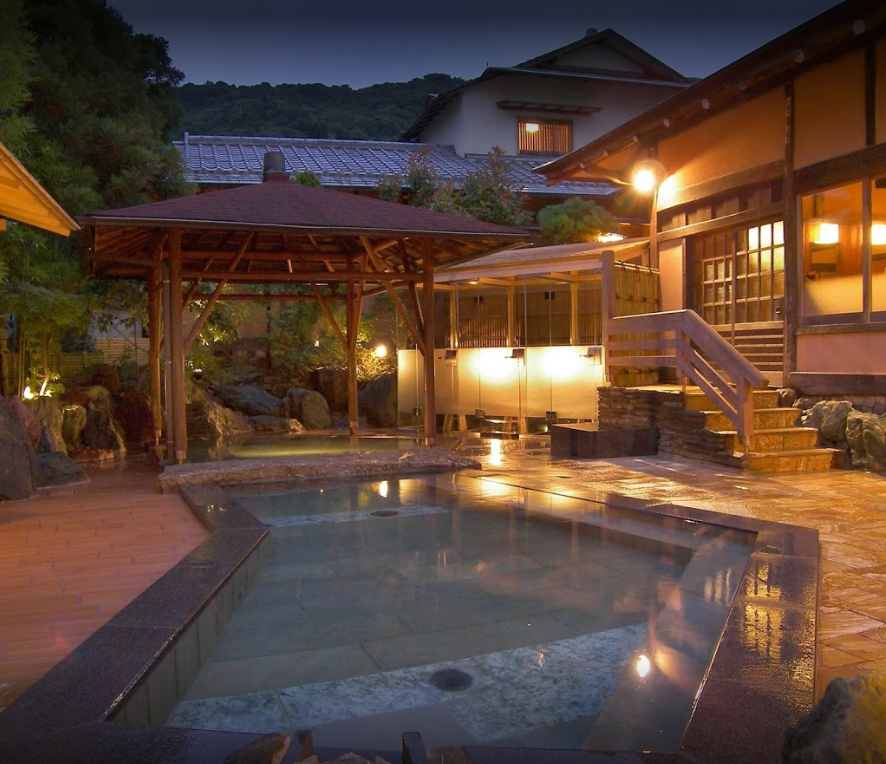 Atami Sekitei is a long-established Japanese-style onsen (hot spring) ryokan accommodation with history of more than 55 years. There is a stone garden (Japanese style garden) in the hotel premises and you can spend a relaxing time in a truly Japanese atmosphere during your stay. In the Japanese tea cafe, you can learn about how to make fine Japanese tea and how to fully enjoy it. The onsen baths use hot spring water direct from the source, including the large public bath, open-air bath (reservation only) and the baths in the guest rooms. There are a variety of guest rooms to suit your taste, and you can be assigned a room with a bed if you're not comfortable with a Japanese style "futon". In that case, you should make special requests to reserve the room in advance. During your stay, please make sure you try the kaiseki dishes that use seasonal ingredients and are pleasing to the eye.
■ Access: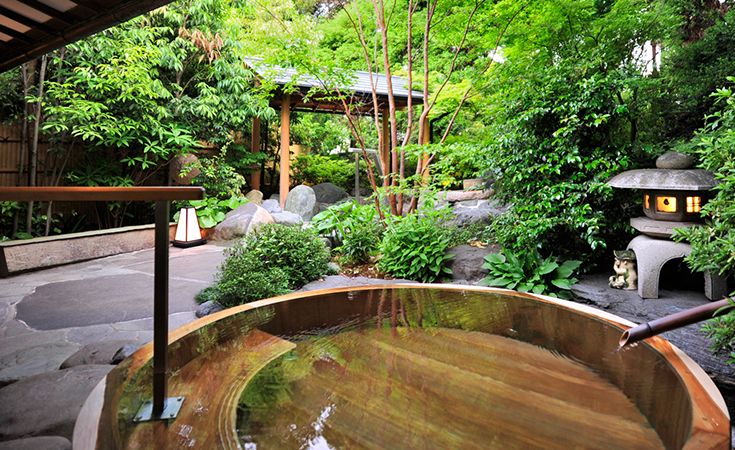 Sanpeiso is a retro Japanese style accommodation with a calm atmosphere. As it only has 11 guest rooms, it is recommended for those who value a sense of privacy. Since its establishment over 60 years ago, they continue to provide a variety of rooms to suit the guests, such as guest room in a separate quarter and other rooms with open-air baths. The Japanese-style kaiseki dinners using fresh seasonal ingredients from the Izu region are served in your guest rooms. The onsen facilities with plenty of hot spring water will let you relax from the core, and the water is great for your skin and has a slimming effect if you're on a diet. There is also a Japanese style garden, lounge and a bar within the premises. Sanpeiso is great for small groups of people on a business trip or couples on holidays.
■ Access
4. Atami's specialty gourmet
There are two main shopping streets in front of Atami station. The streets are lined with shops that sell souvenirs and everyday snacks, so let's explore to find your favorite snacks. Atami is famous for fantastic sashimi and seafood dishes as the sea is so close by and plenty of seafood is caught every day. Why don't you stop by before or after you head to your onsen accommodation, and experience the atmosphere of a famous onsen town?
■ Onsen Manju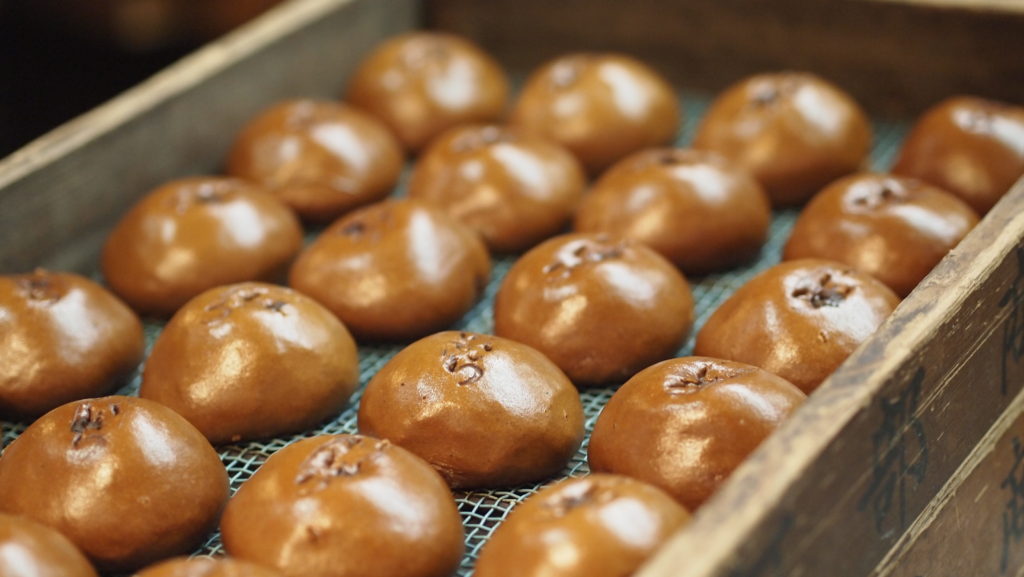 Onsen Manju (Japanese steamed buns) is one of the most popular items bought by tourists in Atami, and there are many shops that sell the buns on the main streets. Each shop has their own recipe and it would be fun to try some from different shops and compare flavors. You can of course snack on the steaming hot buns on the spot too.
This is a famous sun-dried seafood store that was established back in the Edo period. They only sell products that the company manufacture themselves. The sun-dried products made from fish that was purchased from the market every day uses no preservatives and are extremely popular. There are always more than 30 kinds of fish that you can choose from. They also run affiliated restaurants where you can order tempura and Japanese set menu, so it is ideal for lunch.
5. Access to Atami from major cities
From Tokyo
· From Tokyo Station (by car) – 105 km, 1 hour 41 minutes
· From Tokyo Station (by train) – 1 hour 4 minutes
From Yokohama
· From Yokohama Station (by car) – 76.7 km, 1 hour 29 minutes
· From Yokohama Station (by train) – 1 hour 6 minutes
From Nagoya
· From Nagoya Station (by car) – 262 km, 3 hours 13 minutes
· From Nagoya Station (by train) – 1 hour 53 minutes
* Depends on traffic congestion and road works
6. History of Atami & Travel Tips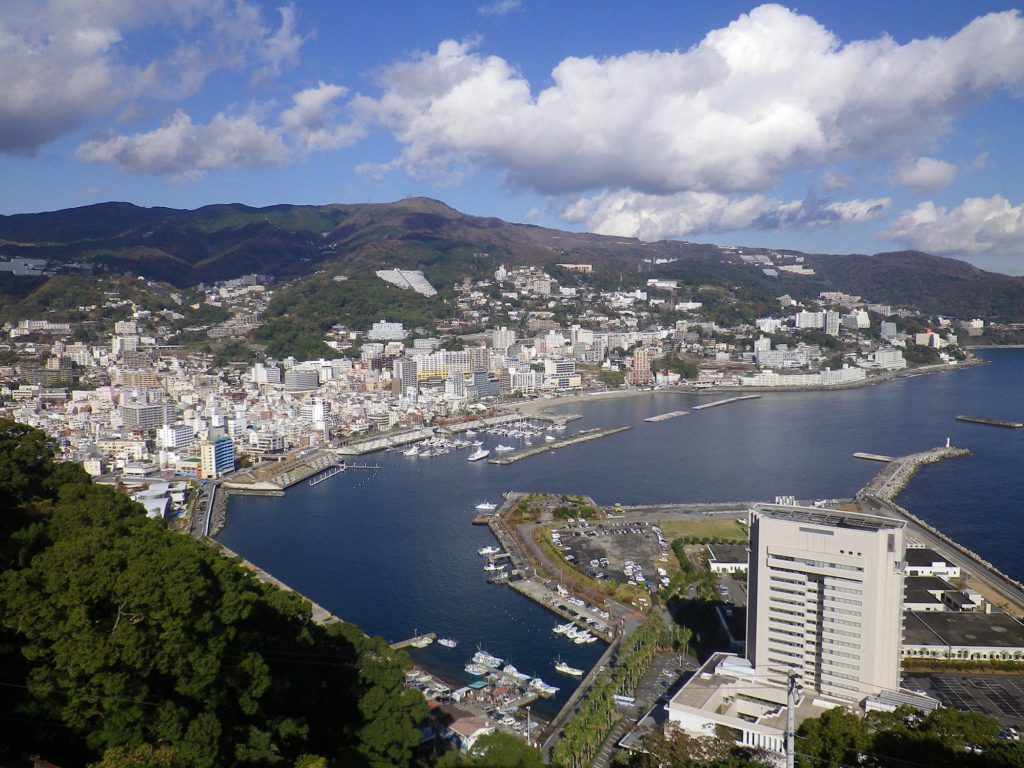 · The origin of the name "Atami (熱海)" was derived from hot water (熱湯) and sea (海) spouting up from in between the rocks
· Hot water has been gushing out since about 1300 years ago
· Tokugawa Ieyasu, samurai warlord from the Sengoku period, also loved the hot springs in Atami. It was said that the hot spring water had a healing effect for any injuries or diseases.
· Atami has been popular among commoners as a hot spring resort since the Edo period about 300 years ago.
· About 60 years ago, it was a popular honeymoon destination for newlyweds.
· Although it had once lost its popularity as a hot spring resort, Atami made a resurgence in popularity in recent years and it was found that Atami's hot spring water is very good quality.