Shikoku is the smallest of the four major islands that make up the Japanese archipelago and is characterized by its temperate climate. Crops such as olives and oranges are grown here. The Great Seto Bridge and Shimanami Kaido connecting Honshu and Shikoku are popular tourist roads. In order to enjoy the seaside and inland mountain areas, use of our charter vehicle or charter bus is highly recommended. Let's enjoy a relaxing sightseeing journey by making some stops along the way.
1. Kagawa Prefecture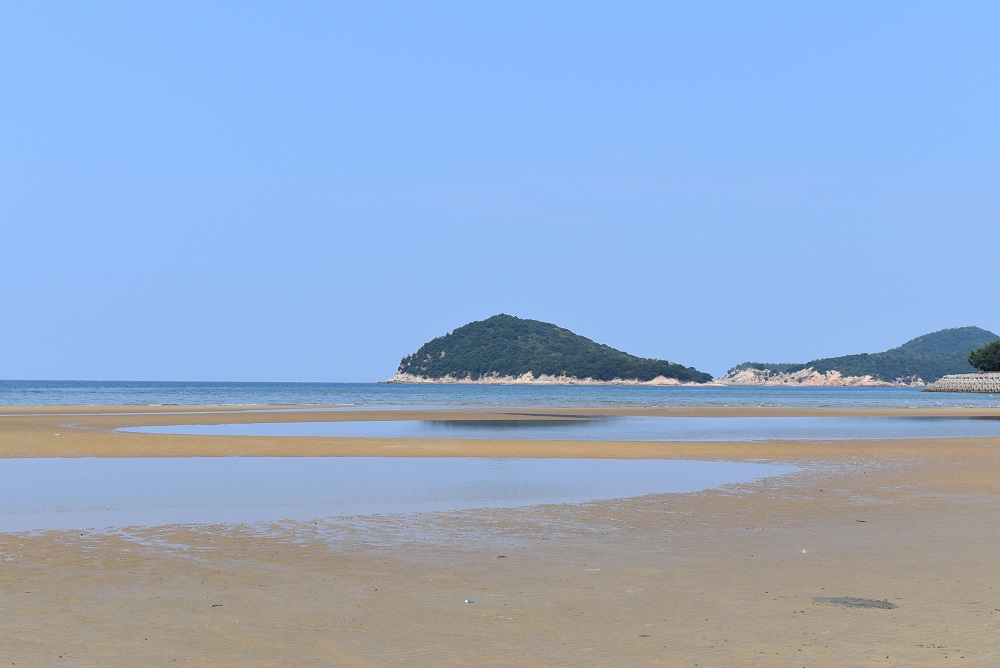 The first place you must visit in Kagawa Prefecture is Ritsurin-koen Garden, which has been designated as Special Place of Scenic Beauty in Japan. The largest Japanese style garden in Japan was completed around 300 years ago. Apart from beautiful seasonal plants, the scenic views of many ponds and man-made mounds are a sight to behold. The garden is a popular attraction for both domestic and foreign tourists, especially now that it has won three stars on the Michelin Travel Guide. Kotohira-gu (or Konpira Shrine), a shrine dedicated to sailors and seafaring is also a must see. This highly popular site is visited by pilgrims for many, many years. There is an arcade of shops on both sides on the approach to the shrine and you will have fun just browsing around. The long series of steps up to the main hall is very famous, and there are some important cultural assets and historic buildings are along the way. Since there are many cultural heritage sites such as the main shrine's pavilion and the drawing room, let's take some time to explore the site.
There are many other sightseeing spots in the area, such as Shodoshima (Shodo Island) famous for olive farming and spectacular natural scenery, and Naoshima, where you can enjoy modern artworks including some of Yayoi Kusama's works. Make sure you hire our charter vehicle or charter bus so you can tour the area easily and efficiently.
2. Tokushima Prefecture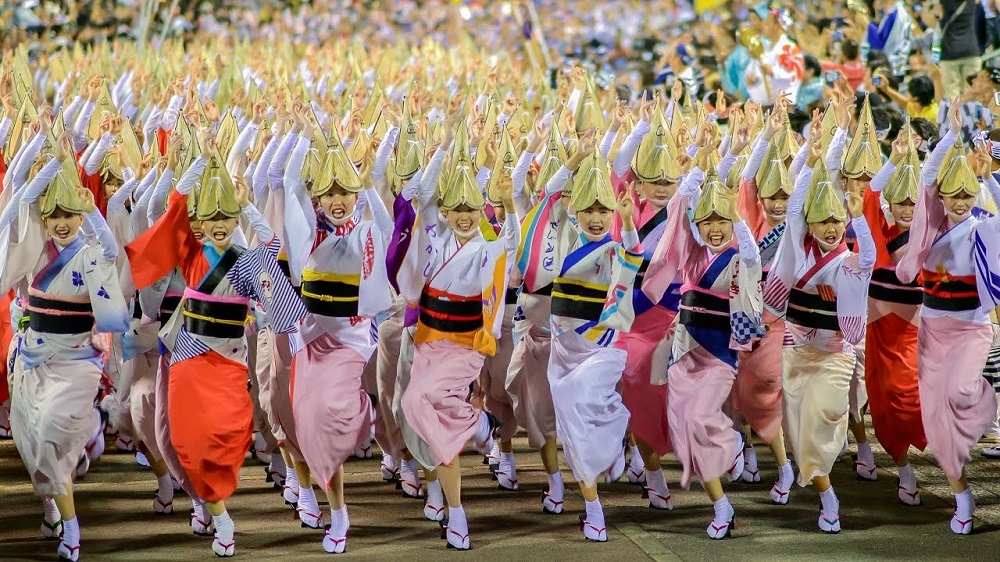 Tokushima is famous for its abundant nature and the beautiful sceneries of the mountains and the sea are definite highlights. You can make sure your sightseeing tour is an easy and comfortable one if you hire one of our charter vehicles or charter buses, rather than using public transport.
The first place you must visit is the symbol of Tokushima, Mount Bizan. The summit area is a park, and you get a great view of Awaji Island and Kii Peninsula of Honshu from the observation deck. Seasonal flowers and plants are also beautiful. At Naruto Strait that connect Awaji Island and Tokushima, natural phenomenon of Naruto whirlpools are popular among tourists. The powerful whirlpools can also be observed from tourist boats. Tourists from around the world also visit the Otsuka Museum of Art, where you can see many famous paintings from around the world that has been reproduced using advanced special techniques. Let's take some time to appreciate these artworks while you're here.
In the mountain areas, there are many attractions where you can enjoy the natural beauty of Tokushima, such as rice terraces of Kashihara that has been designated as an Important Cultural Landscape of Japan, Todoroki Falls, the largest waterfall in Shikoku, and Mount Tsurugi. Let's go on a trek around the area and be soothed by the beautiful scenery!
You should also visit Awa Odori Kaikan museum to appreciate Tokushima's unique culture Awa Odori dance.
3. Kochi Prefecture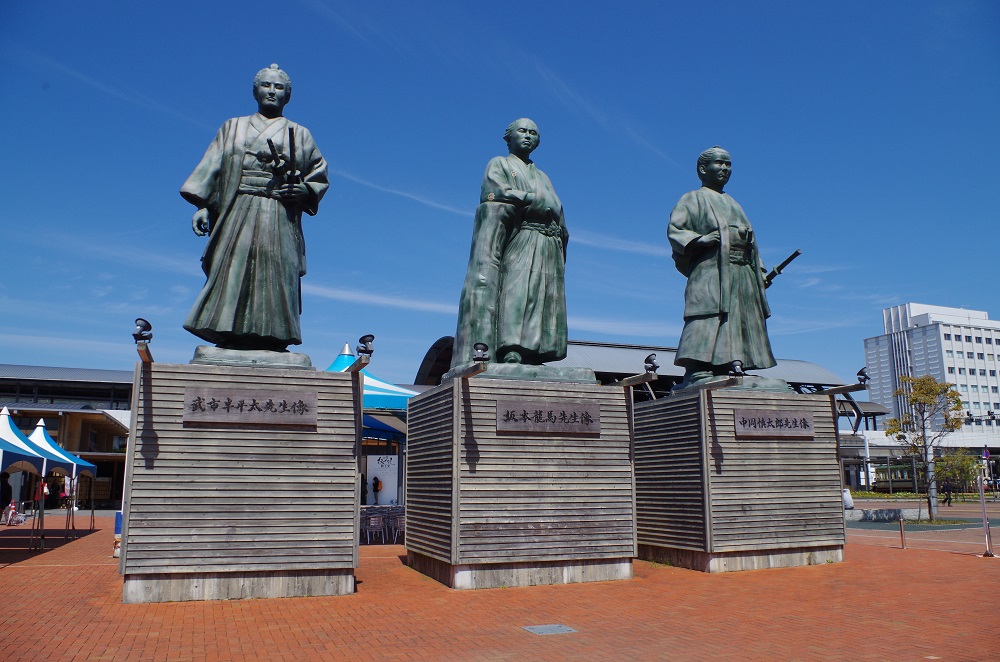 Since Kochi Prefecture's roads are wide and it takes a long time to travel between destinations, we recommend the use of our charter vehicles or charter bus for your tour.
First place we would visit is Ryuga Cave situated right near the airport. This is a limestone cave that has been designated Natural Monument of Japan and you can also take a tour inside the cave. If you book in advance, you can experience a special exploration course different from the usual walking course.
At Katsurahama beach, the popular tourist attraction and symbol of Kochi, you can see the beautiful bow-shaped beach with pine trees lined along the beach. At night, the beach becomes illuminated by the moonlight which creates a dreamy atmosphere. At Katsurahama Park nearby, there is a statue of Ryoma Sakamoto, the most popular samurai in Japan. Let's take a picture to remember your day by.
Other tourist attractions include Muroto-misaki Cape, designated as Place of Scenic Beauty in Japan with magnificent views of the Pacific Ocean and reefs, Kochi Castle, one of the famous castles in Japan, and Important Cultural Property Godaisan Chikurin-ji temple.
You can also enjoy great food in Kochi, which is famous for wonderful seafood like fresh bonito and Japanese sake. At Hirome Market popular with locals and tourists, you can eat the food of your choice like you're at a food court. If you hire one of our charter vehicles or charter buses, you can enjoy some alcohol during the day.
4. Ehime Prefecture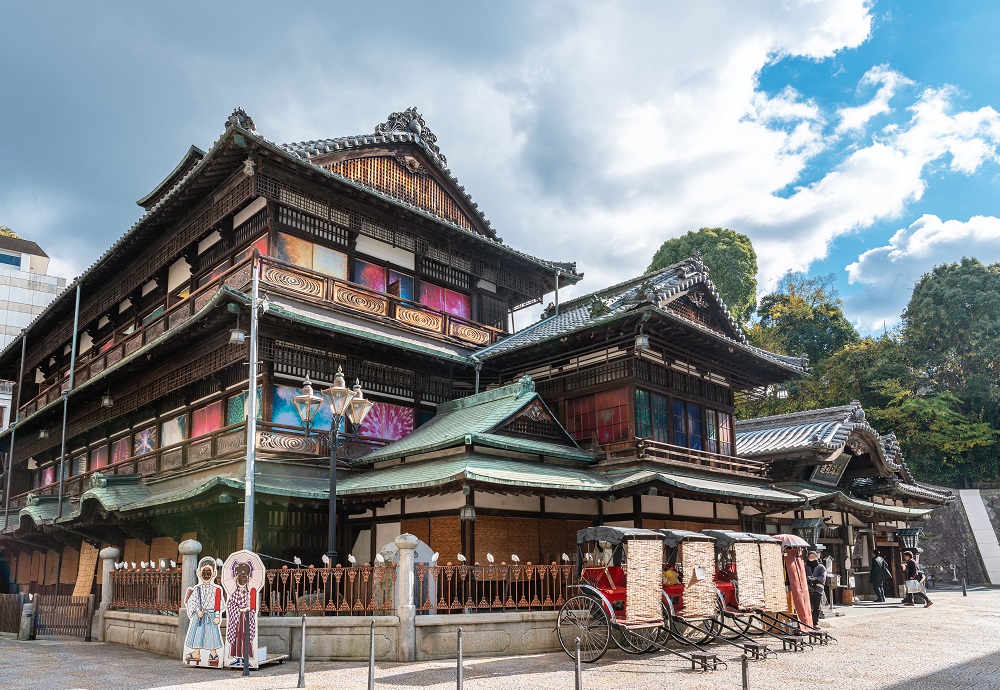 In Ehime prefecture, we recommend a tour plan based at Matsuyama City, which is known as the city of sea, nature and literature, and the use of our charter vehicles. Dogo Onsen is the oldest hot spring in Japan and is one tourist attraction that you must visit. The beautiful bath house buildings are popular among tourists and of course you can take a quick bath while you're there. You should also take a ride on Matsuyama City trams.
The famous Matsuyama Castle at Mount Katsuyama is located at the center of Matsuyama City. Those who are wary of climbing the stairs should rest easy, as you can take a ride on the ropeway up to the top. You will feel the history as you view armor and helmets displayed inside the castle. You can enjoy a panoramic view of the city from the castle tower.
A little distance away from Matsuyama is Imabari area, the birthplace of Japan's famous towel brand Imabari Towel. The Towel Museum of Art in Imabari has facilities like cafe, restaurant and an outlet shop. Why not get some souvenirs while you're here? In the vicinity of the station, Imabari castle that was known as "castle of the sea" still remain. You can take a look at valuable cultural exhibits inside the castle, and you get a view of Shimanami Kaido and Imabari Port from the observation deck on the castle tower.
We also recommend going on a driving trip along Shimanami Kaido road. If you hire a charter vehicle or charter bus, you do not have to worry about driving along the mountain road or making stops along the way. From Kirosantenbo Park on the Ehime side of Shimanami Kaido, you get a spectacular view of Kurushima Kaikyo Ohashi bridge, the first bridge in the world that connected three successive suspension bridges, the city of Imabari and the tide of the strait. Since the way to the observation deck is through a mountain road, it is best to hire a charter vehicle to get there.
| | Vehicle Types | Passengers | Price |
| --- | --- | --- | --- |
| | Sedan | 3 pax | |
| | Toyota Alphard | 6 pax | |
| | Toyota Hiace Grand Cabin | 9 pax | |
| | Micro Bus | 16~21 pax | |
| | Small Size Bus | 21~25 pax | |
| | Medium Size Bus | 27~28 pax | |
| | Large Size Bus | 45~60 pax | |