Japan is somewhat seen as a country that English isn't widely spoken, and there are many who are worried about differences in language and customs. For these reasons, many travelers use package tours provided by major travel agencies for their first trip to Japan. There is also a sense of security that everything will be arranged for you, including airline tickets, accommodation, and travel itinerary during your stay.
On the other hand, "Private Tours" have also been gaining attention in recent years.
In this case, complicated procedures such as various reservations and arrangements will be still done for you, but all destinations and activities are customizable. It is just the right choice for travelers who want to enjoy the Japan trip they've always dreamed of, while having that little bit of privacy.
In this post, we will distinguish between "package tours" and "private tours" and list some of the pros and cons for each option. We hope it will be helpful for you in making your trip to Japan more fun and memorable.
1. Benefits of using package tours
We will introduce various merits of package tours, which can be searched from a wide range of prices according to your budget.
1-1. All aspects of your trip are fully packaged
Since return airline tickets, airport fees and taxes, airport transfers and accommodations are all inclusive and a set travel itinerary is followed, you do not need to arrange anything.
Also, guides and interpreters are on board for sightseeing buses, so you will not feel inconvenienced even if you do not understand Japanese at all. There are also package tours that includes breakfast, lunch and dinner, so you can save time and effort in finding restaurants.
1-2. You can tour efficiently
Sightseeing is extremely efficient in package tours, as the famous sights and places where you can eat local specialties in each area are incorporated well in the itinerary. Since you won't get lost either, there will be no time wasting. Depending on your travel agency, there are also optional tours available for you to experience unique Japanese culture (such as tea ceremony, dressing in kimonos, zen meditation, sutras, folk craft production, etc).
1-3. Cheap and cheerful
The biggest advantage of package tours is the cost. Since the cost of all transfers, entrance fee to various sights, accommodation and meals are included, the price of the tour is most definitely been set at a reasonable range, aside from your choice of airlines and hotel grades.
2. What is your purpose? : How to choose your tour to Japan
You all must have various reasons to visit Japan, such as "for a holiday", "to receive advanced medical care", "for a business trip" or "attending a wedding ceremony". Depending on the purpose of your trip and the things that you want to do, the style of the trip changes greatly. In the survey "What foreign travelers to Japan wants to do during their trip" conducted by the Japan Tourism Agency , the following ranked in the top 5. (http://www.mlit.go.jp/common/001128501.pdf).
1: Food (Japanese food)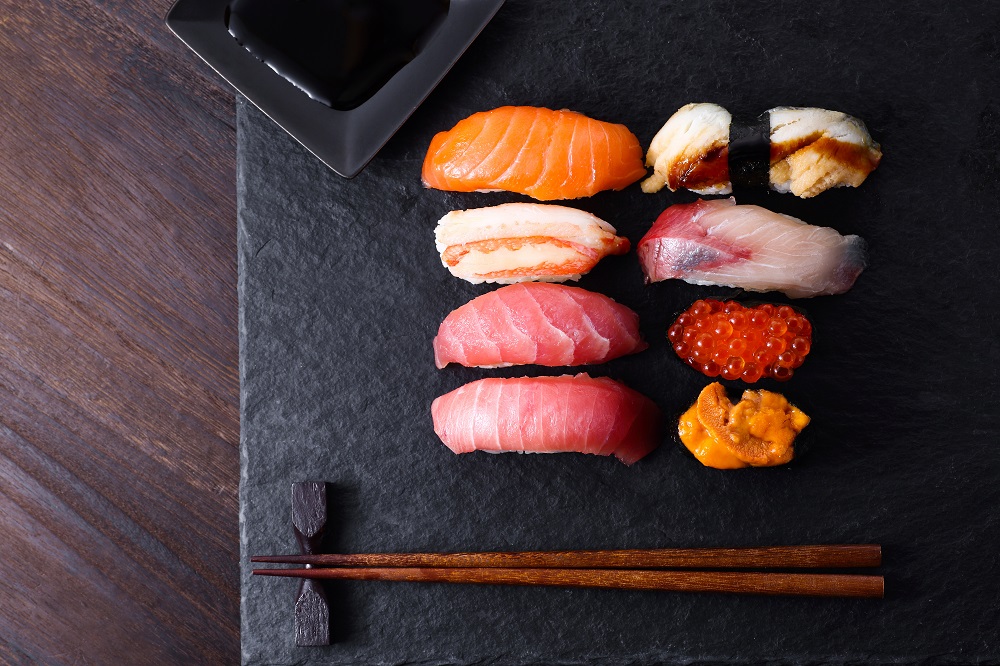 2: Shopping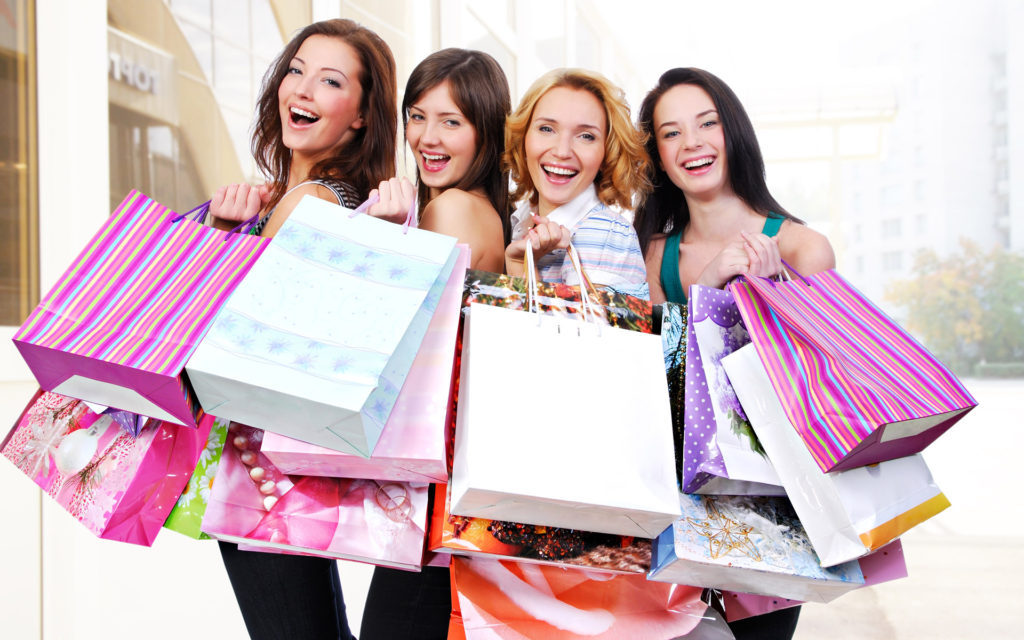 3: Sightseeing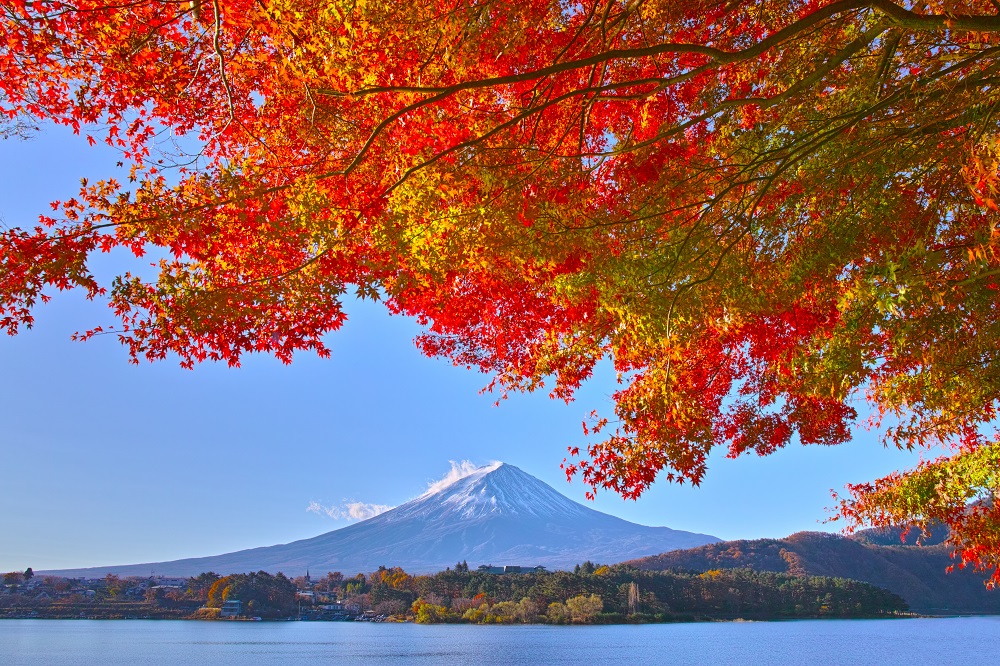 4: Walking around the city (Tokyo, Osaka, etc.)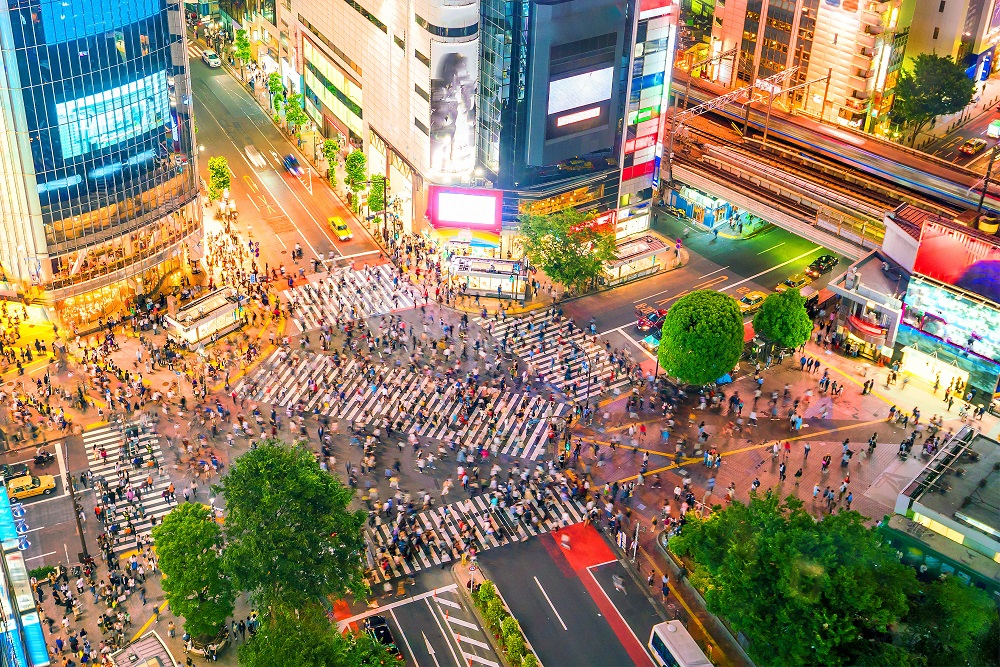 5: Onsen (hot springs)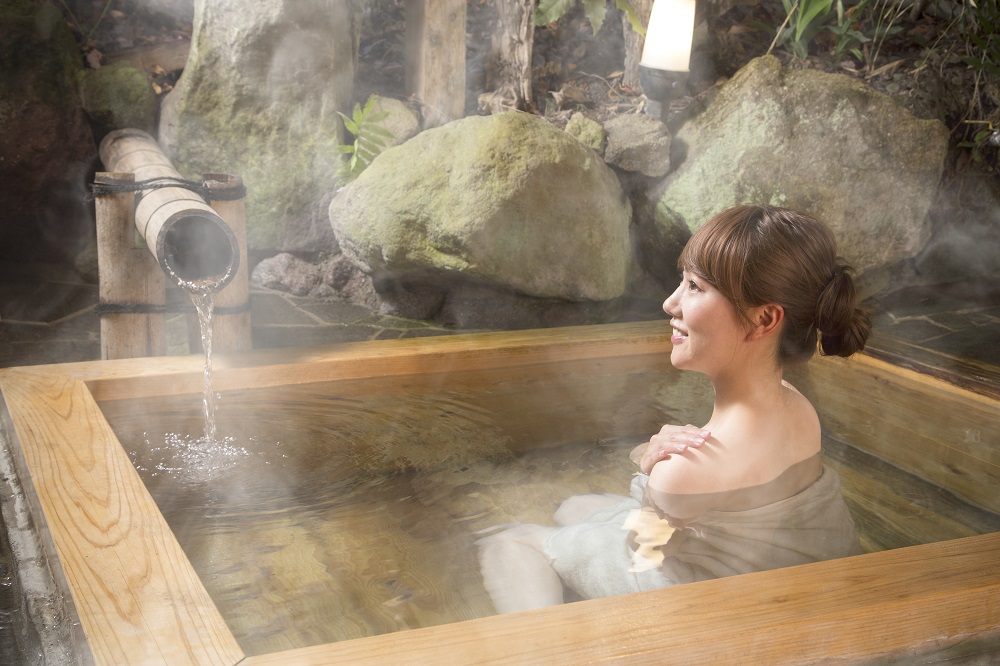 Any of the above can be enjoyed if you base your trip in any of Japan's big cities (Tokyo, Osaka, Nagoya, Fukuoka). Although each of the cities have many tourist attractions, if you have a specific sightseeing spot you want to visit or a Japanese culture you want to experience, you need to do some research in advance. Only then you can decide the base city for your trip and the tour content.
Also, despite hot springs being scattered throughout Japan, many of them are in places where transportation is inconvenient such as in the mountains. The schedule of the trip will change depending on whether you decide just to go on a day trip or stay overnight to soak in the relaxing hot spring, so make sure to plan in advance.
2-1. How to enjoy delicious Japanese food during your trip
Here's some tips for you to enjoy the food that came number one in the above survey about the reasons foreign travelers came to Japan to experience. It will be also useful to do some research on restaurants and shops in guidebooks and online reviews.
● How to eat delicious Japanese food
Like in the survey above, it is "food" that many foreign visitors to Japan are looking forward to during their trip. Many people travel to Japan for the sole purpose of "eating delicious Japanese food". However, Japanese food is rich in variety. You'd want to know in advance what kind of food you can eat during your trip, and where you can find it. It is also a good idea to decide which city to base your trip, depending on what you want to eat.
● The classic "sushi"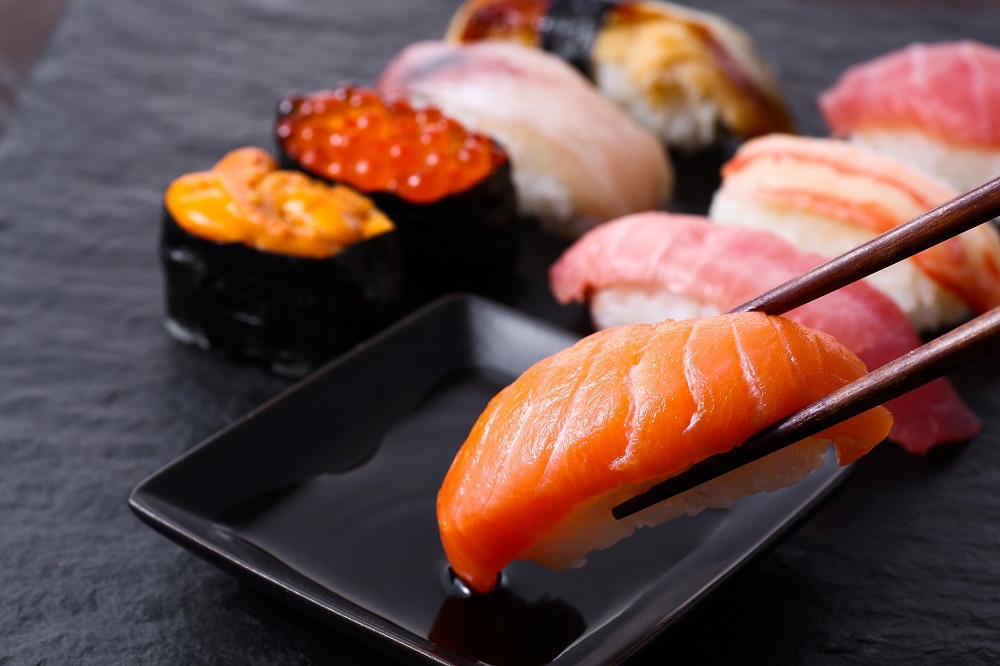 When talking about Japanese food, many people will probably mention sushi first.
As you know, "sushi" is a bite-sized piece of rice added with vinegar and sashimi. There are also nori rolls that wraps sashimi and vegetables in a bed of rice and seaweed.
For those who want to enjoy sushi for dinner, it is best to visit a sushi restaurant in a seaside town or the downtown area. For people who want to eat sushi for lunch or with other side dishes, a Japanese style izakaya restaurants are recommended. If you enjoy sushi more casually, sushi trains and sushi chain restaurants tend to be more reasonable.
Sushi restaurants are generally located anywhere in Japan, so it is a good idea ask your tour guide to recommend you a place that meets your budget and what you're looking for. Some taxi drivers are also knowledgeable about good sushi restaurants, so might want to ask them for a recommendation.
● Connoisseur's favorite Japanese food "Ramen"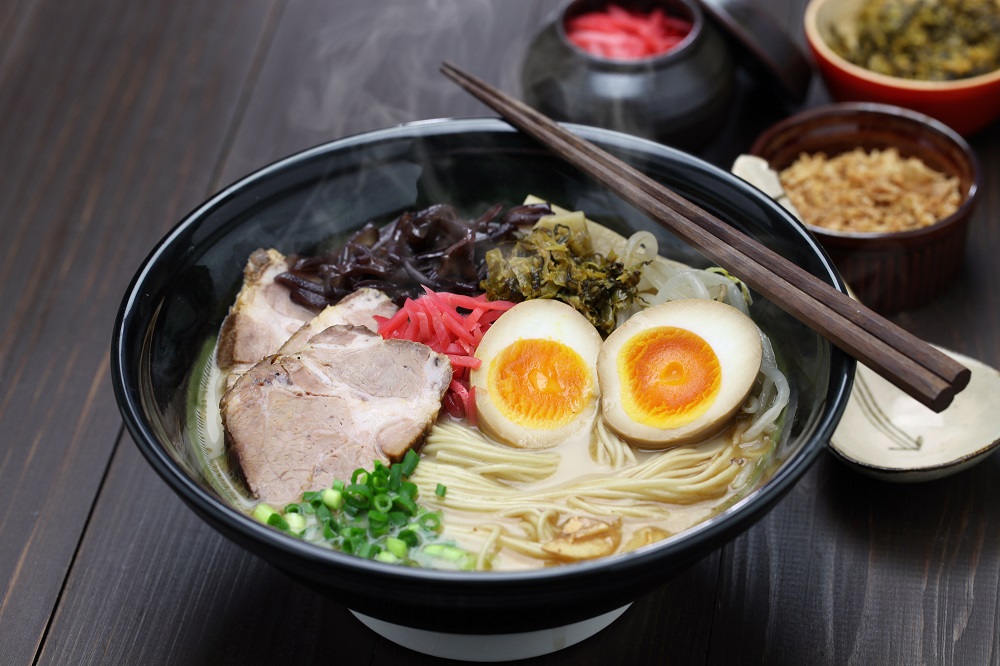 Ramen is a warm soup noodle with well seasoned broth topped with wavy noodles made out of wheat flour and vegetables. The base stock differs from store to store, and the ingredients may include fish stock, pork bones, bonito and kelp, and the toppings also vary. Ramen is tremendously popular with foreign visitors, and some go from store to store to try different types of ramen noodles. Since you can find ramen in most cities, you can try it wherever you decide to go.
● Try "Kaiseki" at hotel restaurants.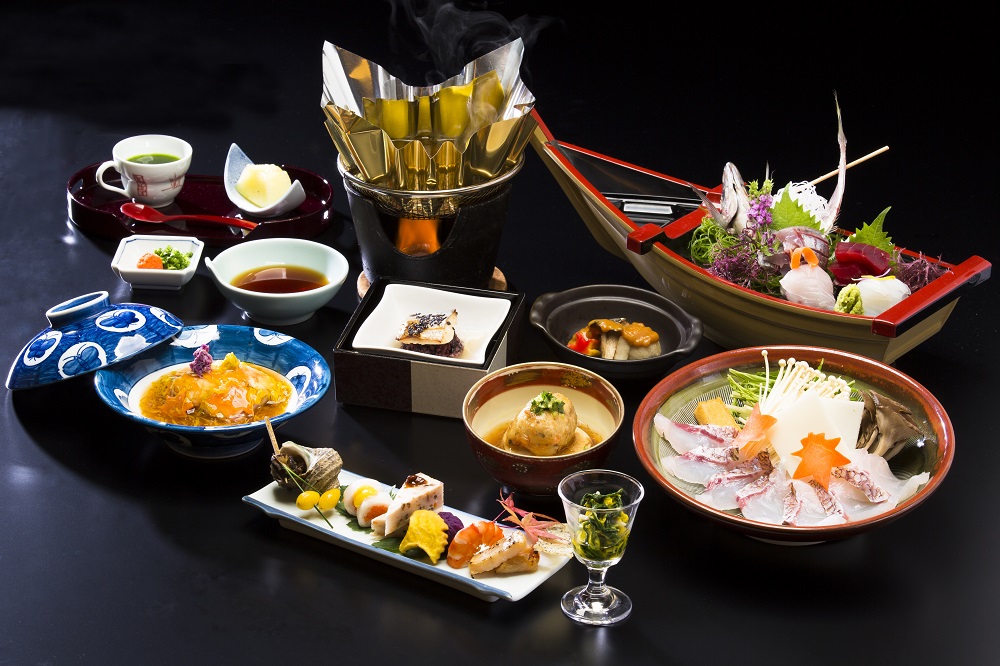 When you try "Kaiseki" cuisine, you can immerse yourself in traditional Japanese food. Each item is a delight to eyes, and you can taste the carefully crafted dishes in small portions. It is generally served in course meals, and it is recommended that you try it at hotel restaurants or restaurants that specializes in Kaiseki dishes.
● You can have Soba and Tempura anywhere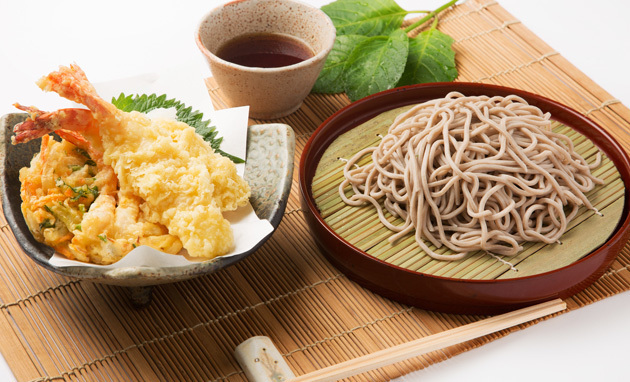 There are lots of restaurants that serve soba and tempura in big cities, so you shouldn't have trouble finding a place to eat them. The restaurants in shopping malls and hotels often serve soba and tempura, so why not try them for lunch.
3. Major Package Tours
Here are some of the major travel agencies that offer package and optional tours, and their main features.
They offer package tours that provide a comprehensive customer support for their customers after arrival in Japan.
Their call center with English language support is available 24 hours a day, so you can consult and ask questions at any time.
The tour operation is carried out at seven places nationwide, and the guided tours are handled by licensed interpreter guides. Since they have variety of tours that allow sole travelers, you can be safe and secure when traveling by yourself.
JTB's biggest advantage is that there are over 2,000 varieties of tour itineraries to choose from. They organize tours all over Japan from Hokkaido to Okinawa, and for repeat travelers have plenty of tours that allows you to experience Japanese culture.
HIS has a great variety of day tours departing from Tokyo. You can travel to many famous sights close to Tokyo, such as Mount Fuji, Kamakura and Nikko. Also, they have a range of optional tours that allows you to experience Japanese culture. From visiting sumo wrestling stables, renting kimono for the day, ninja experience to attending an idol concert, your choices are endless. You can be sure to find something to your liking within your budget.
Willer provides affordable single experience tours on large tour buses for independent travelers. Since you can also purchase unlimited ride passes, it is best suited to those who want to travel on large buses at a reasonable price. Accommodation and tickets can be arranged. Check out the blog posts by past tour participants, so you can get a better idea of what the tours are like.
Unlike packaged tours, Japan Land Service specialize in private tours that can be customized from the moment you arrive at the airport to your entire stay in Japan up until your departure. You can book a comfortable charter vehicle or bus for all of your transfer during your time Japan, according to the number of people in your party and your purpose. It is highly recommended for business trips as well as anyone who wants to spend a relaxing holiday with families or partners. As any enquiries and quotation requests are accepted 24 hours a day (English support available), you can ask questions at any time!
Hankyu provides a variety of package tours with itineraries that suits the purpose of your trip, from vacation to business trips and event participation, as well as Japanese cultural experience tours. Hankyu is an Accredited Tour Operator in Japan's Quality Assurance System for Tour Operators and offers high quality service and security.
4. The Cons of using a Package Tour
If you book a package tour, you can be rest assured as everything will be arranged for you including airline tickets, accommodation, and customer support will be provided while you're abroad.
However, it is unsuitable for travelers who wants to enjoy a relaxing trip in private, or those who want to customize destinations or doesn't like traveling with people you've never met before. Since many package tour itineraries are fixed, it may be difficult to alter the schedule when you want to depart a little later in the morning, or you want to do some shopping on the way to a destination or change the destination altogether.
5. If you want to customize your trip just the way you want it, Private Tours are for you!
The advantage of private tours is that you can customize and enjoy all of the below processes involved in your trip just the way you like it!
· Airport pickup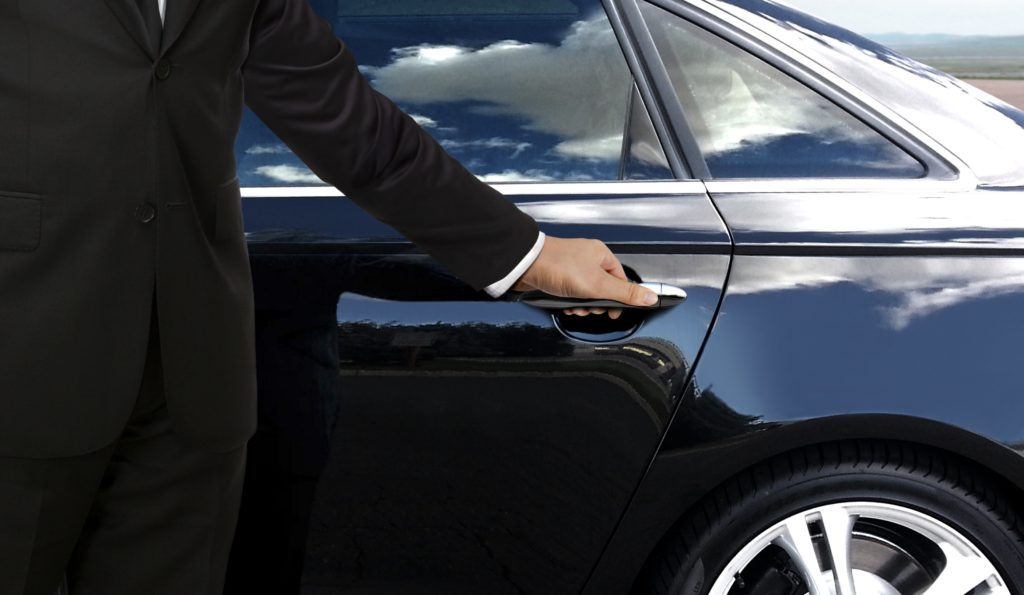 ·Accommodation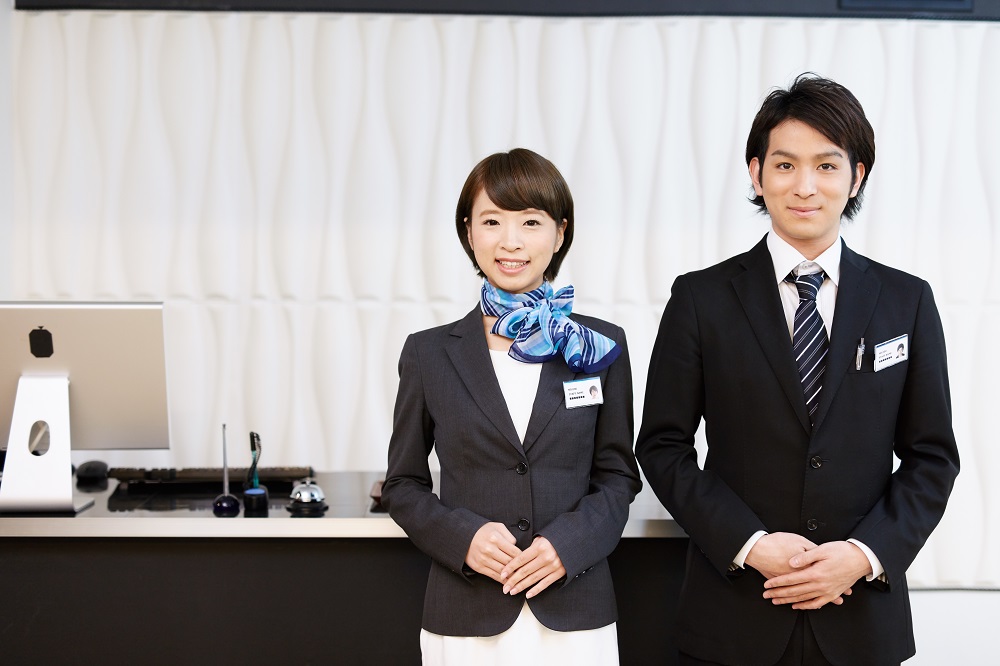 · Transfers during your stay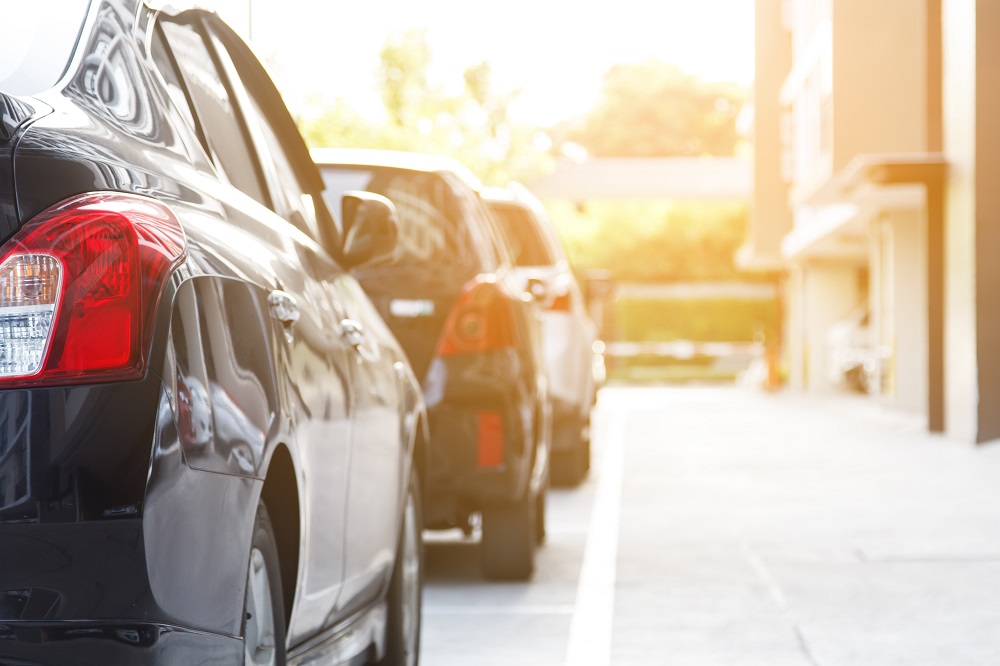 · Sightseeing, shopping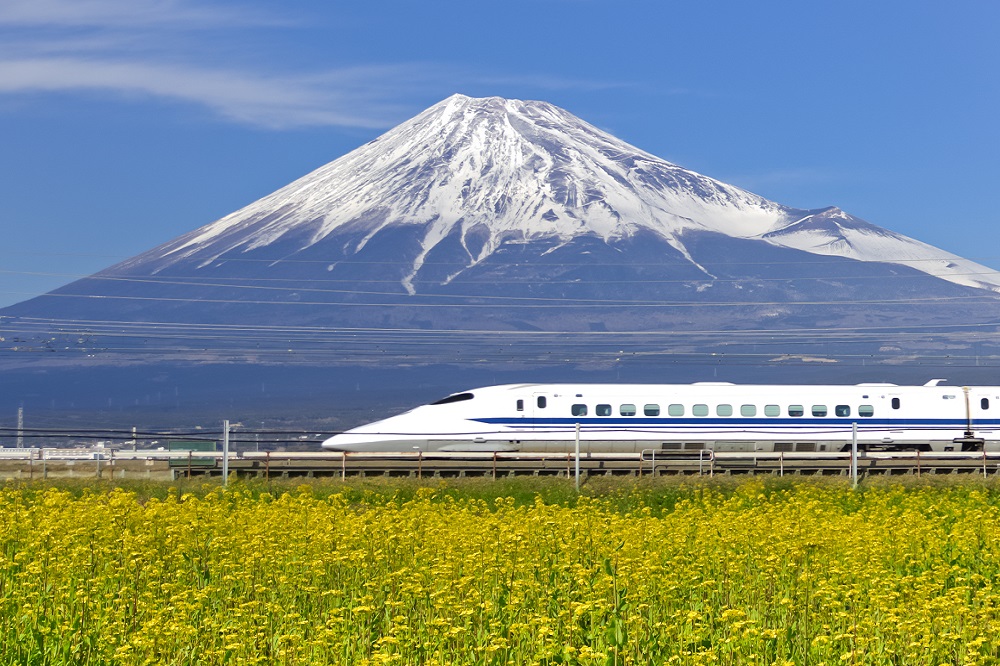 · Departure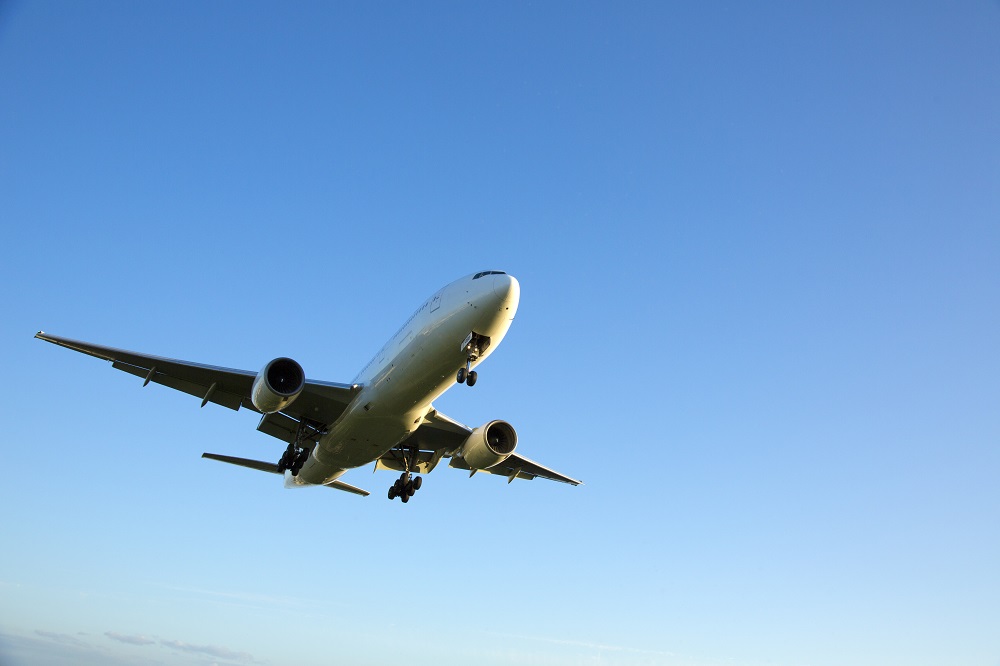 If you choose to book a private tour, you can have all the advantages of a package tour like having everything booked for you in advance, while eliminating the lack of flexibility that doesn't allow you to personalize the content to your preference.
Unlike package tours, there are no need to ride on the same bus as other tourists or go to sightseeing spots and restaurants you don't wish to go. If you request a dedicated tour guide in English or Chinese, you will not feel uneasy about the language difference either.
You can organize an efficient itinerary that only includes sightseeing spots you want to visit and activities you want to experience, so there are no time wasting. You can enjoy what you want to do, what you want to see, and what you want to eat. Such a private tour is offered at Japan Land Service (https://japan-land-service.com/). It is recommended for those who are looking for a customizable private tour that is especially for you.