Japan's most popular shopping areas are undoubtedly in Tokyo and Osaka. Although there are shopping spots in every city around the country, if you are looking at the scale and variety of products for your shopping trip, you can't go past Tokyo or Osaka. Each shopping strip has its own characteristics and you can enjoy the different atmosphere of each city. As each area has great access to anywhere, it will be a good idea to base your sightseeing tour from these areas. Don't forget to charter a private vehicle so you can travel around efficiently!
■ Kanto Region
1. Ginza (Chuo Ward, Tokyo)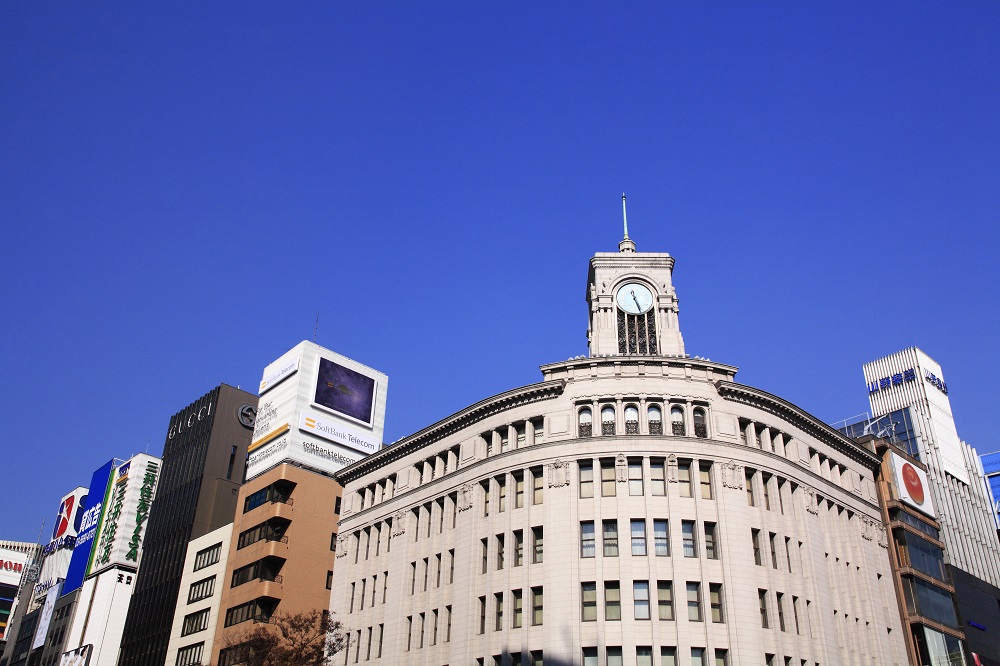 Ginza is a long-standing shopping district with an extensive history and is considered one of the top shopping strips in Japan. Once in the alleys, you will find old-fashioned specialty shops and retro modern buildings.
At the main intersection of Ginza 4-chome, you will find the famous symbol of Ginza – Wako's Clocktower (historical luxury department store). There are also other famous Japanese stores such as Mikimoto, Yamano Music and Ginza Mitsukoshi, as well as boutiques of luxury overseas brands. In recent years, fast fashion retailers such as Uniqlo and Zara has also entered the market in Ginza. For brands such as Uniqlo, here you will find a different product line up from other stores around the country. The other stores that line the streets include the well-established department store Matsuzakaya, Ginza SIX, a new shopping complex that opened in 2017, art galleries, stationery shop Ito-ya, and Kanematsu and Diana that specialize in shoes. Ginza is also known as The City for Adults, and it is dotted with well-established restaurants, fine bars and lounges. In the vicinity, there are performing arts theatres such as Kabuki-za and the Imperial Theatre, where you can see Ginza as the base for Japanese traditional arts and culture. The Ginza area has great access from Tokyo station and downtown areas. Why don't you drop by after sightseeing at Asakusa and Sky Tree sightseeing, as it is only about 30 minutes away by car?
■ Access:
■ Highlights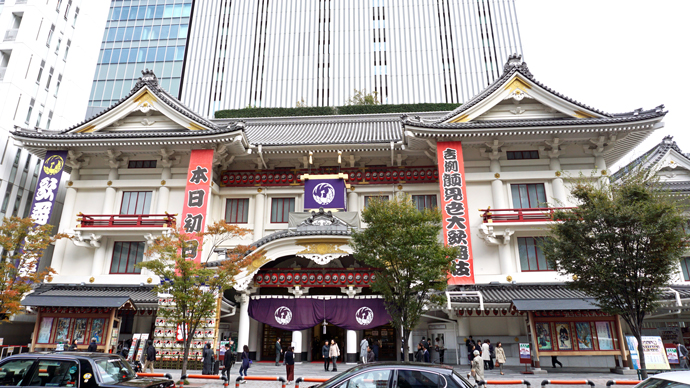 On 1st, 3rd, 5th floors and 2nd basement floor of the Kabuki-za, there are stores that sell specialties and souvenirs, and you can purchase Kabuki-za original goods unique to Japan. There are shops where you can enjoy specialty sweets such as Medetai-yaki. Let's pay a visit not just to see the Kabuki performances, but also as part of your sightseeing tour.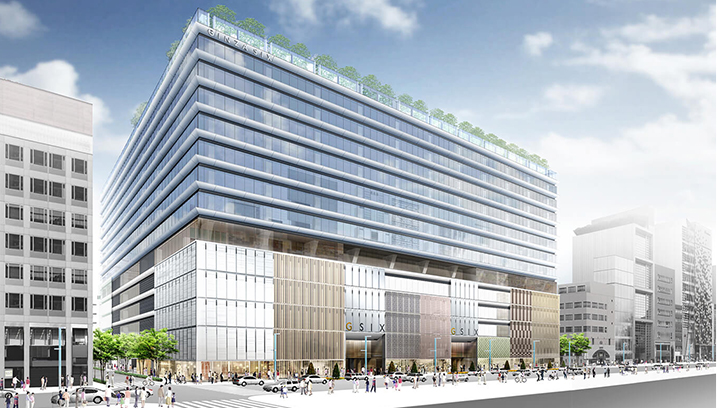 Ginza Six is a commercial facility that opened in 2017 and is also Ginza's new sightseeing destination. The works of famous artists decorate the center colonnade which grabs your attention immediately. There are public artworks exhibited all around the building, so it will be fun just looking at them as you walk by. There are lots of cosmetics and fashion luxury brands in the premises, and plenty of sweets stores and restaurants that opened here for the first time in Japan, so you can see the current trend of the consumer market first hand.
2. Shinjuku (Shinjuku Ward, Tokyo)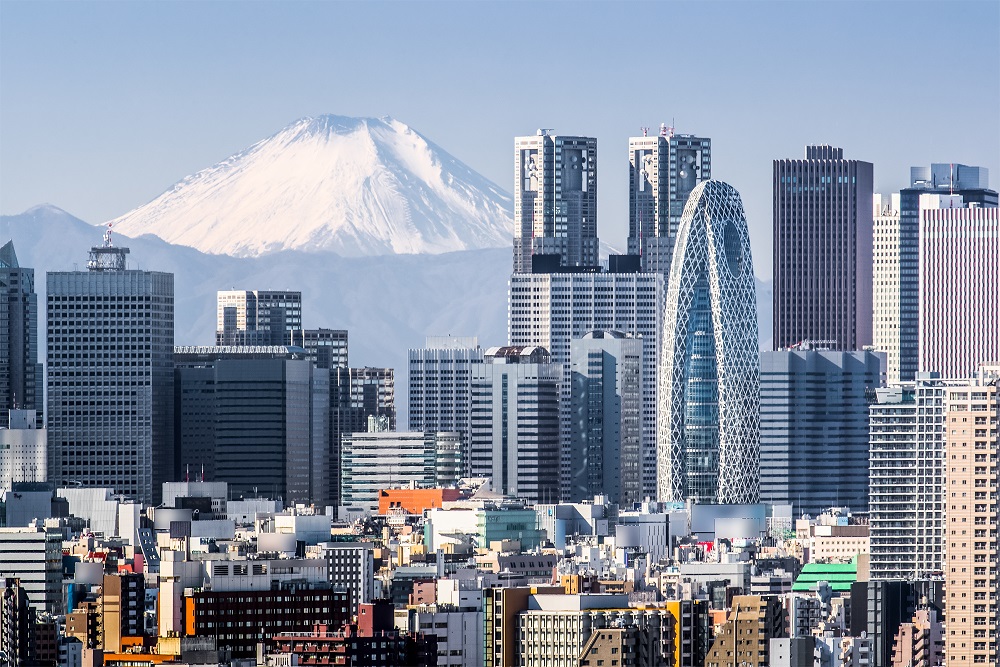 Shinjuku, known as the busiest downtown area in Japan is also famous as the setting for many films, anime and games. There are many department stores and commercial complexes, so let's check out the cutting-edge trend in fashion and electric appliances. In the office district of Nishi-Shinjuku, there are Keio and Odakyu department stores and home electrical stores. Near the south exit of Shinjuku Station, there are Takashimaya department store, Lumine NEWoMaN and long-distance bus depot Busta Shinjuku, and near the east exit you will find popular shopping facilities like Lumine, BICQLO (combined store of Uniqlo and electronics store Bic Camera) and Marui, as well as Isetan Shinjuku, known as the most fashionable department store in Japan. There are many pharmacies around the area, but 100-yen shops may be hard to find. It takes about 20 minutes by car from Tokyo station, and we recommend you hire a charter car as you are bound to have more and more bags to carry as you shop.
■ Access:
■ Highlights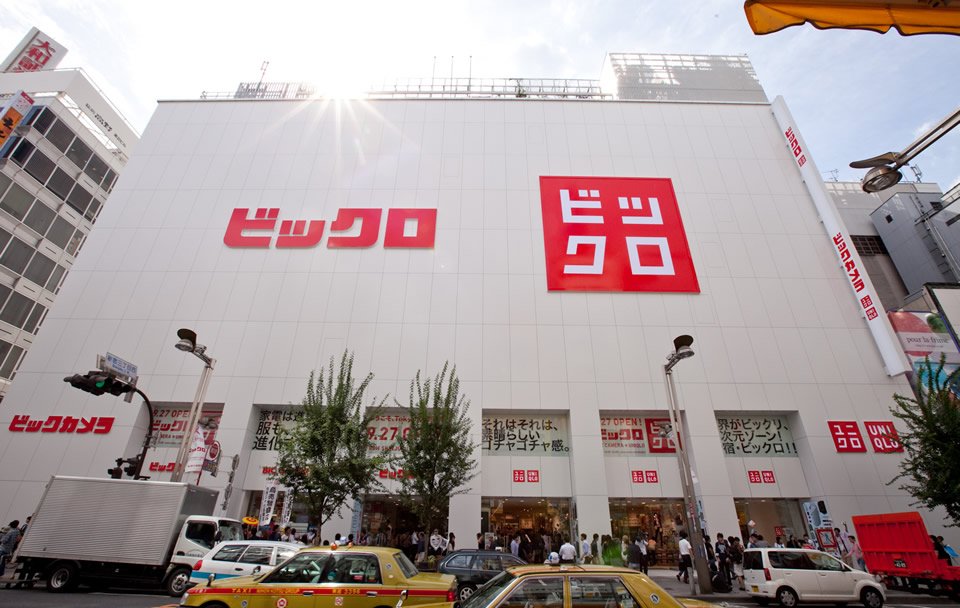 BICQLO is a joint store by electronics store Big Camera and fashion retailer Uniqlo. The Bic Camera store is the biggest of its kind in the Shinjuku area. It is a shopping facility deliberately designed to create a cluttered feel, where clothing items and electrical appliances are shelved in the same store. Both families and couples will enjoy shopping at BICQLO.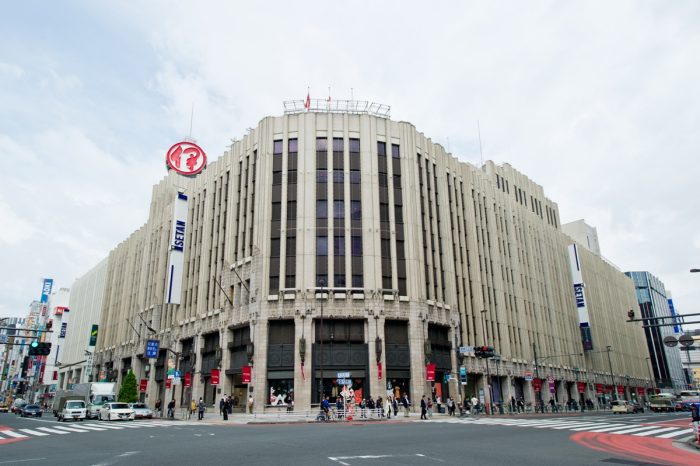 Isetan Shinjuku is a department store attracting attention from both home and abroad, with cutting-edge line of merchandise including cosmetics, fashion, gourmet, household goods and top brands. It can be said that you will find all the trending products in Japan here at Isetan Shinjuku, and it will be fun just to window shop here!
3. Shibuya, Harajuku, Omotesando (Shibuya Ward, Tokyo)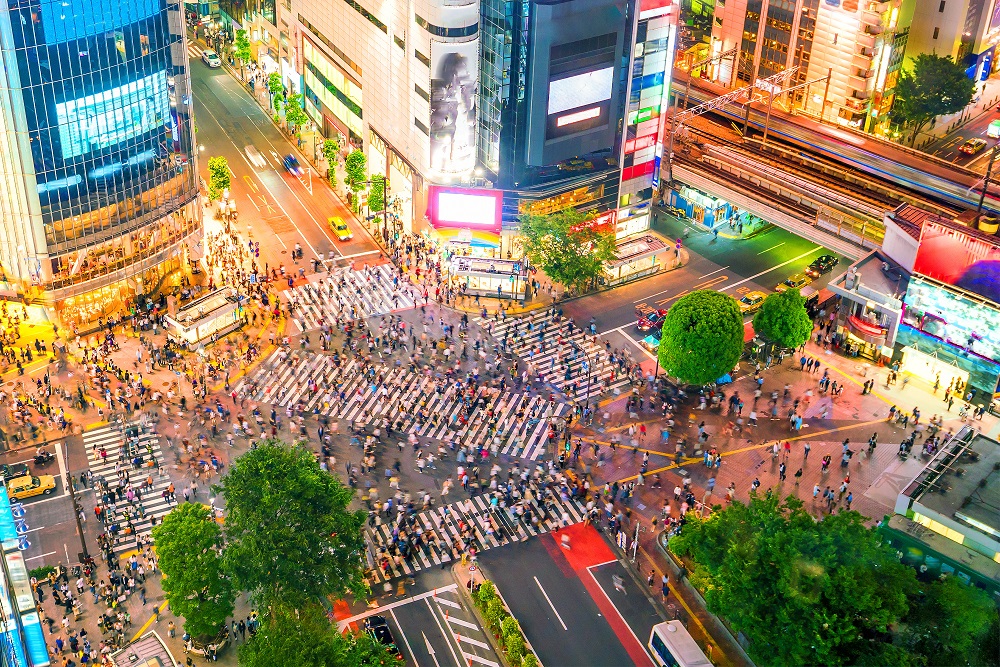 This is the birthplace of Japan's street culture, and the city where you can see the roots of Japanese youth culture. Many tourists visit from home and abroad, and the scramble intersection in front of Shibuya station is especially famous. In Shibuya, young people gather in the Center-gai Shopping Streets or Shibuya 109, and others in shopping complexes such as Hikarie near the east exit of the station and Shibuya Stream near the south exit.
If you walk about 30 minutes along Meiji Dori from the east exit of Shibuya Station, you will find Harajuku and Omotesando. Takeshita Street in Harajuku is famous as the sacred place of Japanese pop culture. On the other hand, Omotesando and Aoyama is for mature adults, where luxury brand shops, boutiques, cafes and restaurants line the streets.
This area is about 20 minutes by car from Tokyo Station. As the riding the subway in Tokyo is a little complicated, it will be much easier for you to arrange pick up and transfer by charter car so you can get around efficiently.
■ Access:
■ Highlights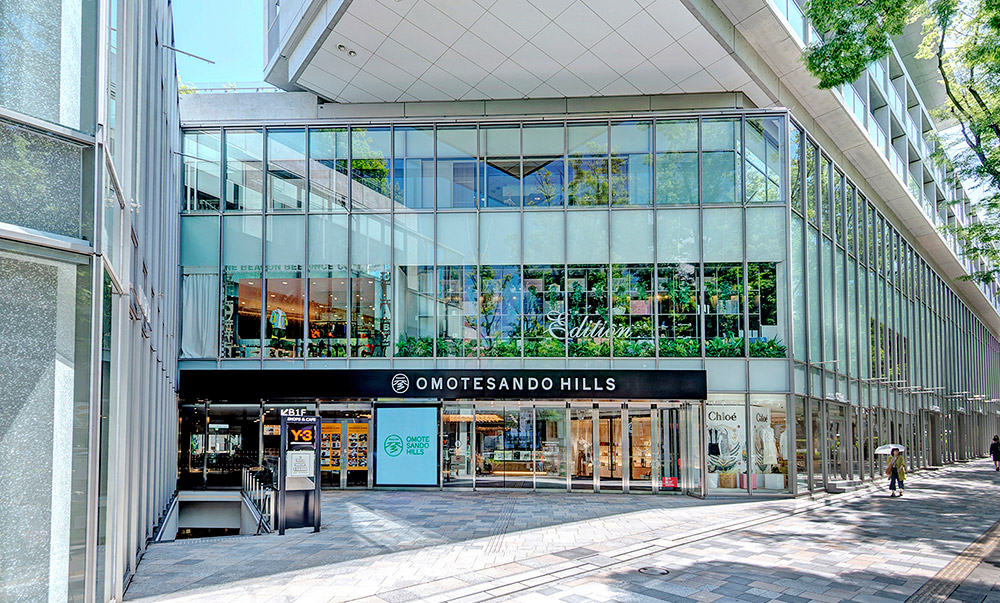 Omotesando Hills is a luxury shopping complex, which the interior of the main building has a structure of six strata colonnade. It is connected by an unusual passage called a spiral rope, which the floor slopes up to the next level. There are also sweets stores, so why not stop by for a tea break?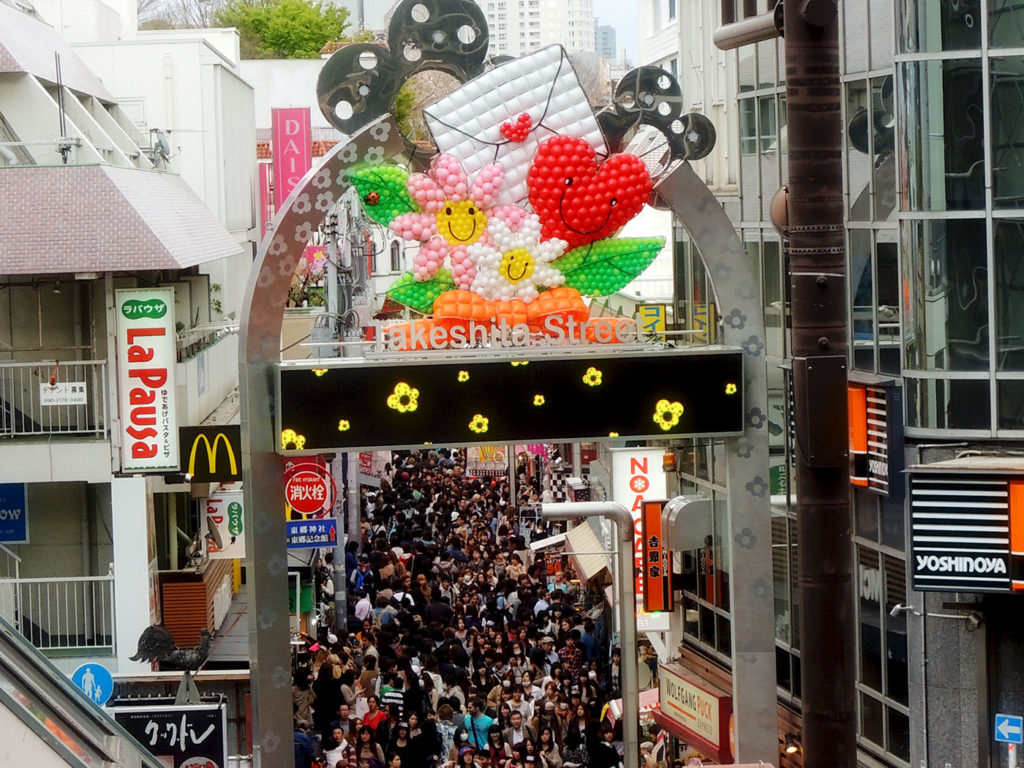 "Cawaii!" On this famous shopping arcade, fashion, miscellaneous goods and sweets stores line street. You will have lots of fun just by walking along. You might be able to meet young people dressed in funky clothes. Why don't you snack on Harajuku's famous crepes while you explore the area?
■ Kansai Region
1. Umeda (Osaka City)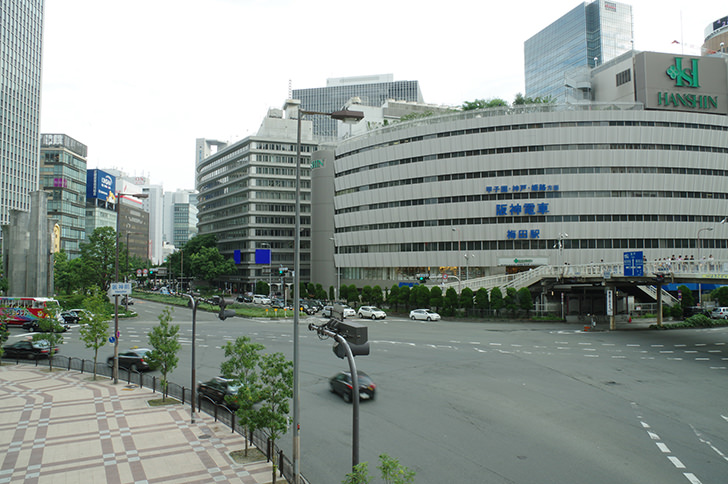 Umeda has many shopping spots like large commercial facilities, department stores and major home electronics stores.
The shops in Umeda include Yodobashi Camera Multimedia Umeda, the largest home electronics store in Japan, HEP FIVE OSAKA with a large ferris wheel and amusement facilities, well established department stores Hankyu Umeda and Daimaru Umeda with all the leading luxury brands, LUCA Osaka where you can find the latest trend fashion items, and large-scale commercial facility Grand Front Osaka. It is around 1 hour by car from Kansai Airport, so if you base your trip around the Umeda area, it is most convenient for shopping, meals and sightseeing tours.
■ Access:
■ Highlights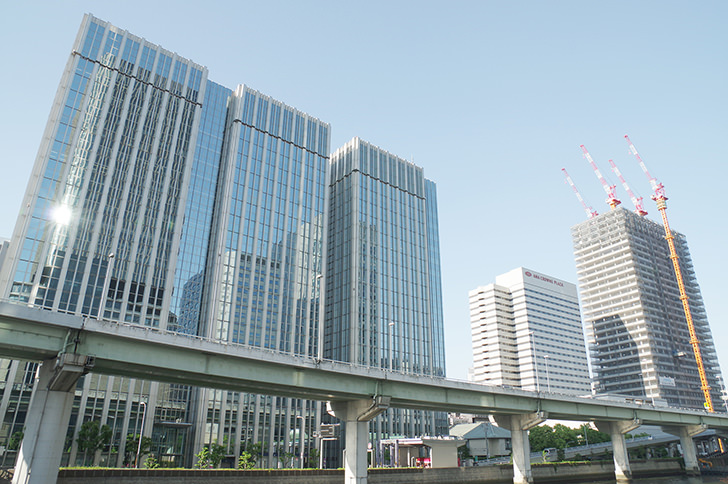 A large commercial complex with 266 shops including fashion, miscellaneous goods, lifestyle, cosmetics, eating and drinking establishments. There are an extensive range of shops from domestic and overseas brands, and you can browse the stores while feeling quite relaxed. Some restaurants are open until 4am, so you can come here to spend a fun night.
2. Namba (Osaka, Minami, Namba)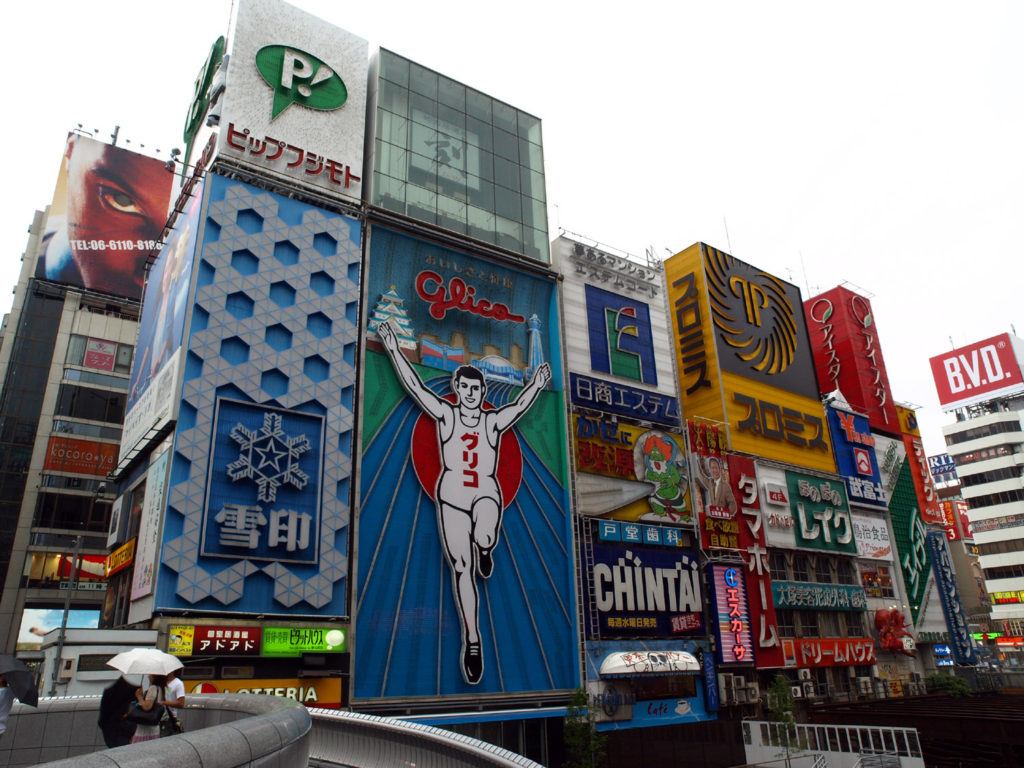 Namba has a completely different atmosphere to Umeda, and it has a distinctly Osaka-like feel. In addition to commercial complexes such as Namba Parks, Namba City and Namba Walk, there is the Dotonbori area famous for its food. There are also department stores such as Namba Takashimaya and Namba Marui. It would be nice to stroll along the area while you're in Dotonbori for sightseeing.
■ Access:
■ Highlights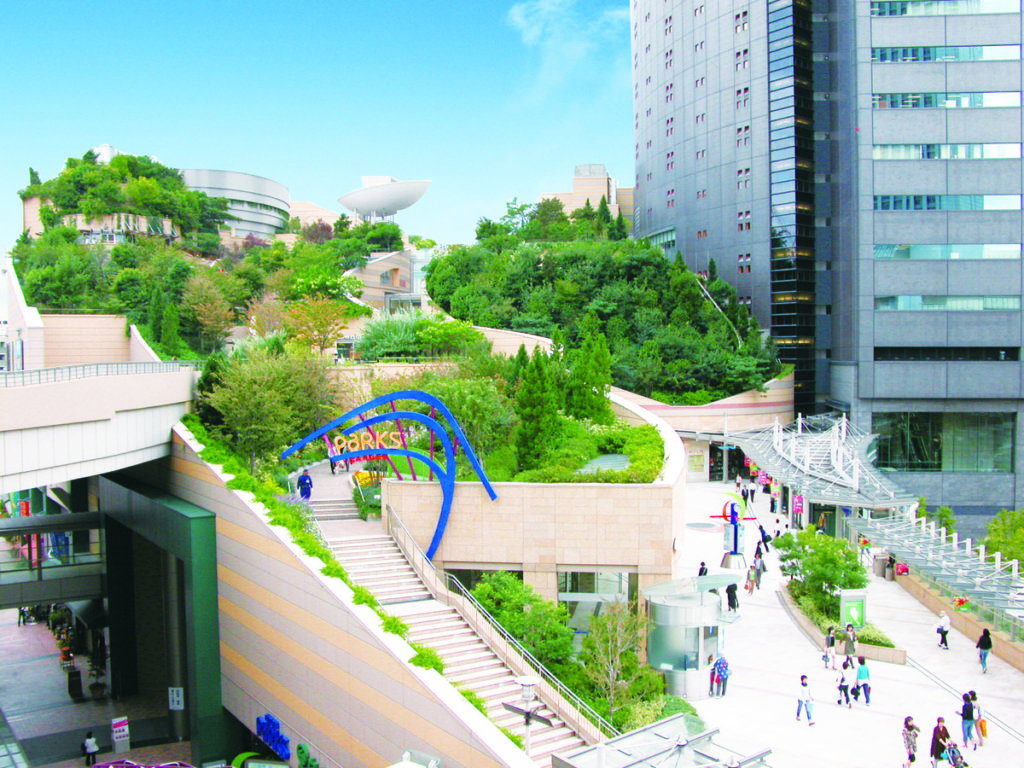 Namba Parks has more than 200 shops that sell fashion, gourmet, miscellaneous goods and accessories. There are also movie theaters and Parks Garden full of greenery. It is a spot recommended for lunch and tea breaks as it can be enjoyed by families and groups.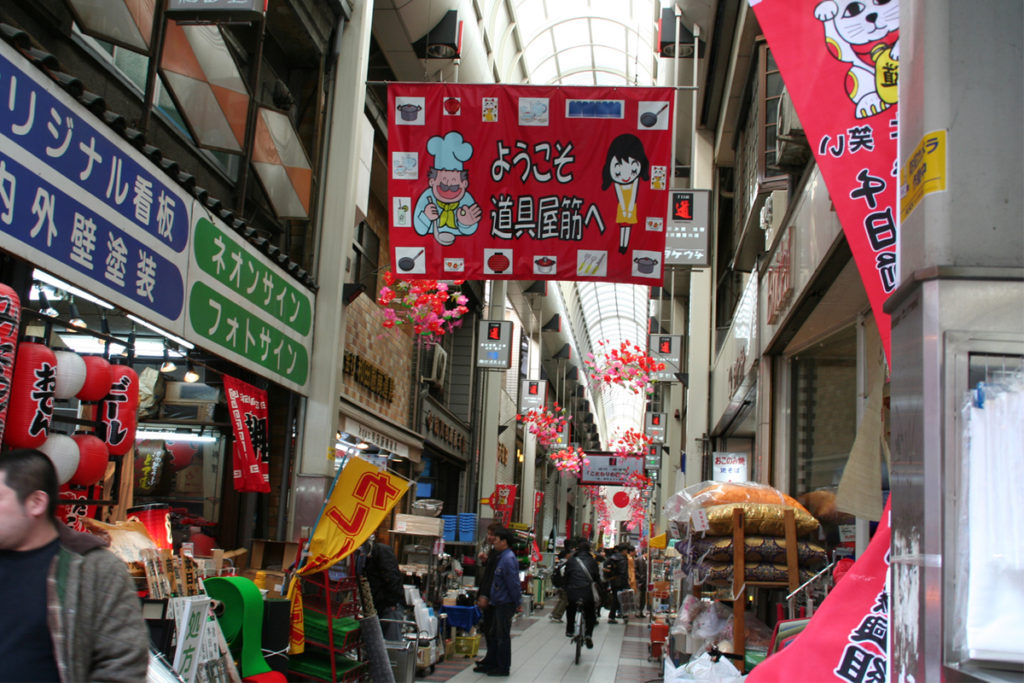 This is a shopping arcade that house many specialty stores of kitchen utensils and is known as the district that sells goods that support Osaka's food industry. Many professional chefs also shop here frequently. In addition to kitchen items such as knives, pots, and iron plates, you can find everything you need to run a restaurant, including fake food samples that you can only find in Japan and signboard advertising for restaurants. You will have fun just by looking at these items!
3. Shinsaibashi (Chuo Ward, Osaka)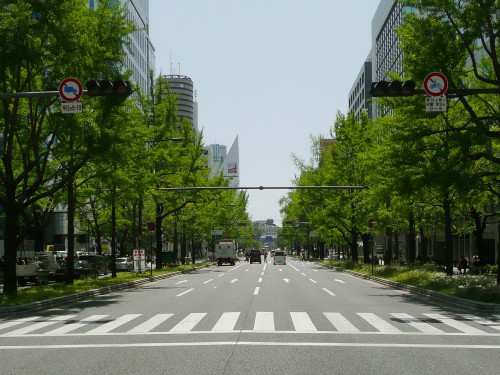 Shinsaibashi is a commercial area that developed back in the Edo era of Japan, and now there are long-established department stores Sogo Shinsaibashi Main Store and Daimaru Shinsaibashi. In the 580-meter-long Shinsaibashi Shopping Arcade that runs from the south side of Nagahori Dori to Soemoncho Dori, you will find a variety of stores from historic shops that has been operating for hundreds of years, to shops that sell latest fashion, miscellaneous goods, pharmacies, and 100-yen shops. There are also numerous cafes and restaurants, so you won't have trouble finding a place to have a bite to eat. You will get to Dotonbori and Namba Station area if you go through the Shopping arcade from Shinsaibashi Station, making it the perfect course for a walking tour of Osaka city. If you arrange a charter car to transfer you to and from the area, you can shop to your heart's content.
■ Access:
■ Highlight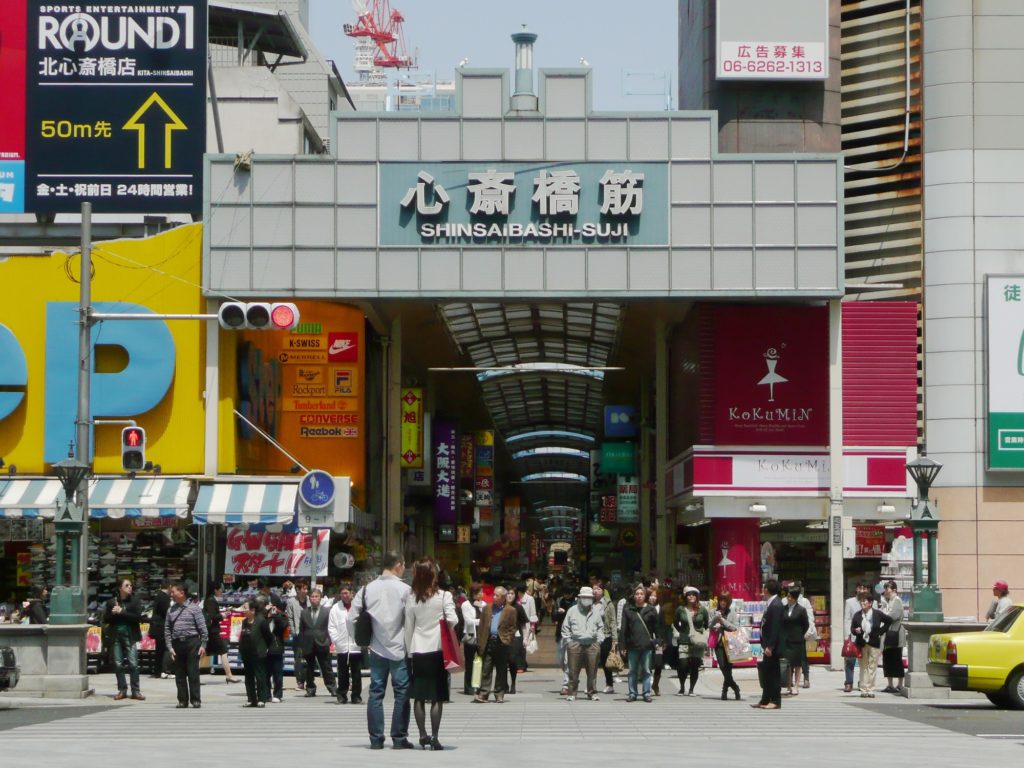 More and more foreign tourists are visiting this arcade in recent years, making it a standard tourist destination. In this area, there are dessert stores that serve beautiful looking and creative sweets and fast fashion retailers such as Uniqlo and GU. There are also some well-established Japanese confectionery stores, and a comprehensive tourist office for foreign tourists visiting Japan. Let's enjoy the atmosphere of one of Osaka's most popular shopping streets.